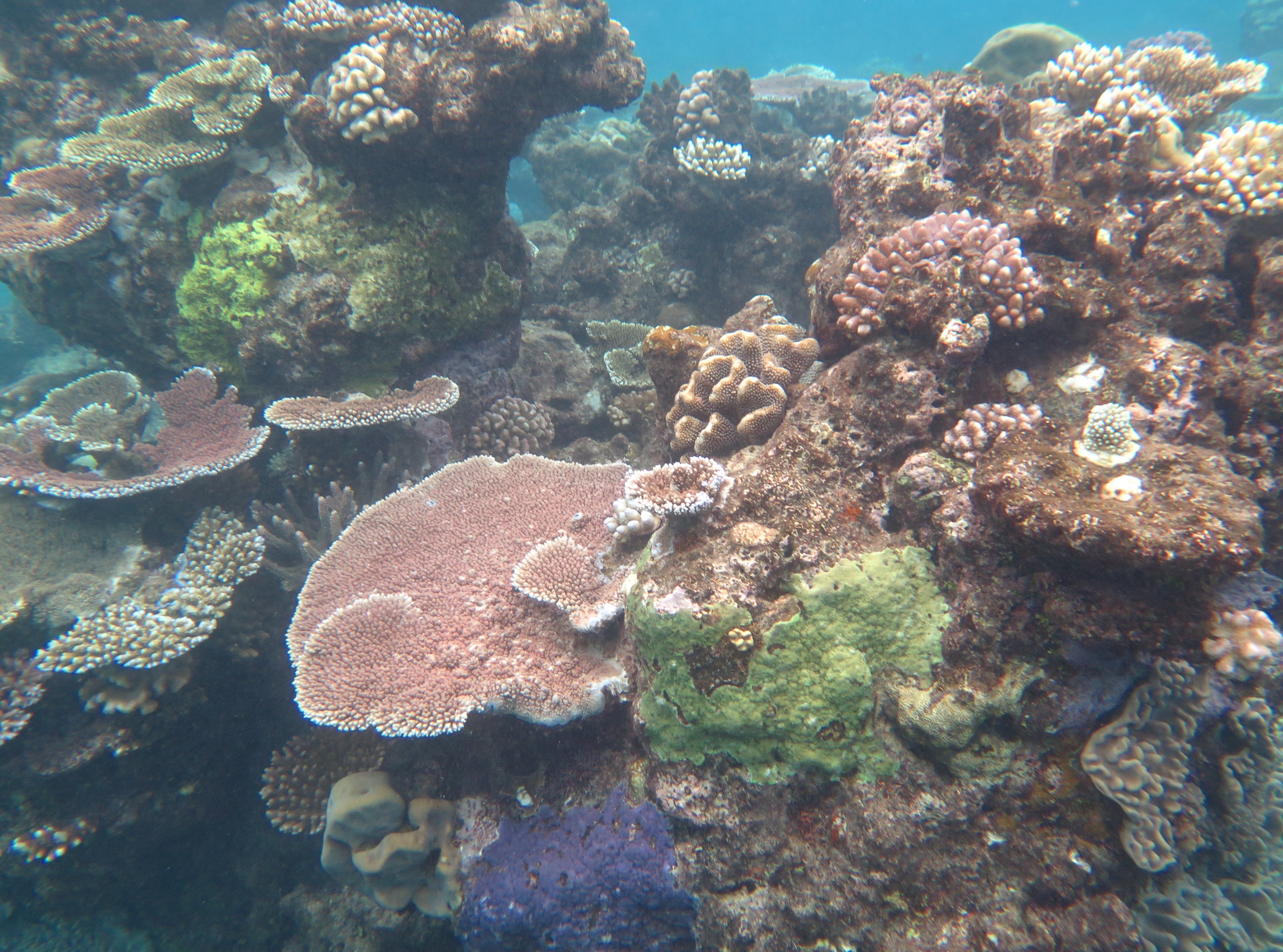 Read Time:
5 Minute, 13 Second
After the rain forest North of Cairns and the tablelands in the South, it was now time to go East, to the Great Barrier Reef. Going diving in the biggest natural organism in the world was high on my list when coming to the land Down Under because if there is one place in the world where you'd want to go scuba diving, this must be it. Though I can't really judge of course, never having snorkelled or scuba dived before..
At 8am, the 'SilverSwift' – our both for the day – left Cairns harbour and floated away to Flynn Reef, one of the reefs furthest away from the Aussie shore and therefore one of the most beautiful ones. Quicksilver, the company organizing this day trip, owns the two fastest boats on this reef: the 'SilverSwift' sailing from Cairns and the 'SilverSonic', sailing from Port Douglas. This means that we would have the time to get in the water on three locations whereas other operators only offer two. Not bad!
It was a rainy and windy morning, which made the waves higher and the trip on "the fastest boat on the reef" a lot bumpier. About twinty or thirty people didn't feel too well and set down on the rear of the boat with a paper bag in their hands. Unfortunately, for the first time in my life, I was one of them. I never actually got sick, but my stomach felt completely messed up for the rest of the day.
Simon, one of the diving instructors, gave us the programme of the day, let us fill out a medical checklist, started up a video with some diving instructions, rules and warnings and then divided us into groups of a maximum of four people per instructor. My day was planned so that I would snorkel on two locations and do an introductory dive on the third. Simon said that my intro dive would take place on the second of the three dive sites, but that plan would change later on..
Our first stop on Flynn Reef was 'Coral Gardens', not exactly the most original name for a coral reef in my opinion, but who cares. So this was the location where I went snorkelling for the very first time. I have to say: I underestimated the breathing technique. When you're used to breathing through your nose, it's a bit of a challenge to get used to breathing using solely your mouth. Due to the lack of sunlight as well, I overall had the feeling that I had expected a bit more of the snorkelling. Yes, I can be quite demanding at times and hope a bit too much to see the things like you see them on Google Images, photographed in perfect conditions with perfect equipment…
Since I still didn't feel too well after that first diving session and my stomach still felt messed up, I decided to cancel my introductory dive. I would still try to go snorkelling of course, but I felt like crap and lost all motivation to go scuba diving. The message was passed around amongst the instructors and one of them, Isao, came to me a bit later. Judging by the way he talked to me, I reckon he must have thought that I had gotten scared about it, but that wasn't the case. Anyway, he offered to personally accompany me on an introductory dive at the third location, so that on the second one I would have the chance to get used to the snorkelling a bit more. Getting a private scuba diving lesson instead of a group lesson? I wouldn't say no to that of course! Offer accepted.
And so I went snorkelling again on the second reef site, called 'Gordon's Mooring'. A lot of fish, a lot of corals, but nothing spectacular.. No sharks or anything, but that doesn't mean it wasn't beautiful of course. It made me look forward to my introductory dive, as I really wanted to see everything from a bit closer.
After lunch, we moved on to 'Tracy's Bommie', the third and final site on Flynn Reef. Isao explained all the diving rules and stuff again, wouldn't let me take of my diving mask at any time so that I'd have to breathe through my mouth the entire time and then we hopped off the boat and into the ocean. We practised the skills once more about one meter below sea level (like how to get water out of your mask or how to release the pressure in your ears) after which we went deeper.
In the end, Isao basically gave me a guided underwater tour of that reef, swimming side by side between the shells, fish and corals. For about two minutes we swam alongside a sea turtle. The fishes were colourful, the corals so much more beautiful as seen from up close. An amazing first impression of scuba diving, but with a lot more pressure in my ears and sinuses then I had expected. It had never bothered me before (no trouble when flying for example), but now it had. We swam at about 6 to 8 meters below sea level for a little over twenty minutes and it was absolutely worth it.
So apart from the fact that I did my intro dive on the third location instead of the second, everything went as planned (except for the stomach issues that is). So now I can say that I have gone snorkelling and scuba diving in the Great Barrier Reef, something that is still difficult to realise, but great to realise at the same time.
Tomorrow will then be the day that my fourteen day guided tour from Cairns to Sydney starts. All people doing this tour are expected to be at Hides Hotel in Cairns for an informative session at 2pm, after which we have the rest of the day off, as well as the day after tomorrow on which I am going skydiving. On Monday, the tour starts for real with a bus trip to the Whitsundays! What this entire tour includes, can be read on this page: Topdeck – 14 Day Cairns to Sydney Island Suntanner .