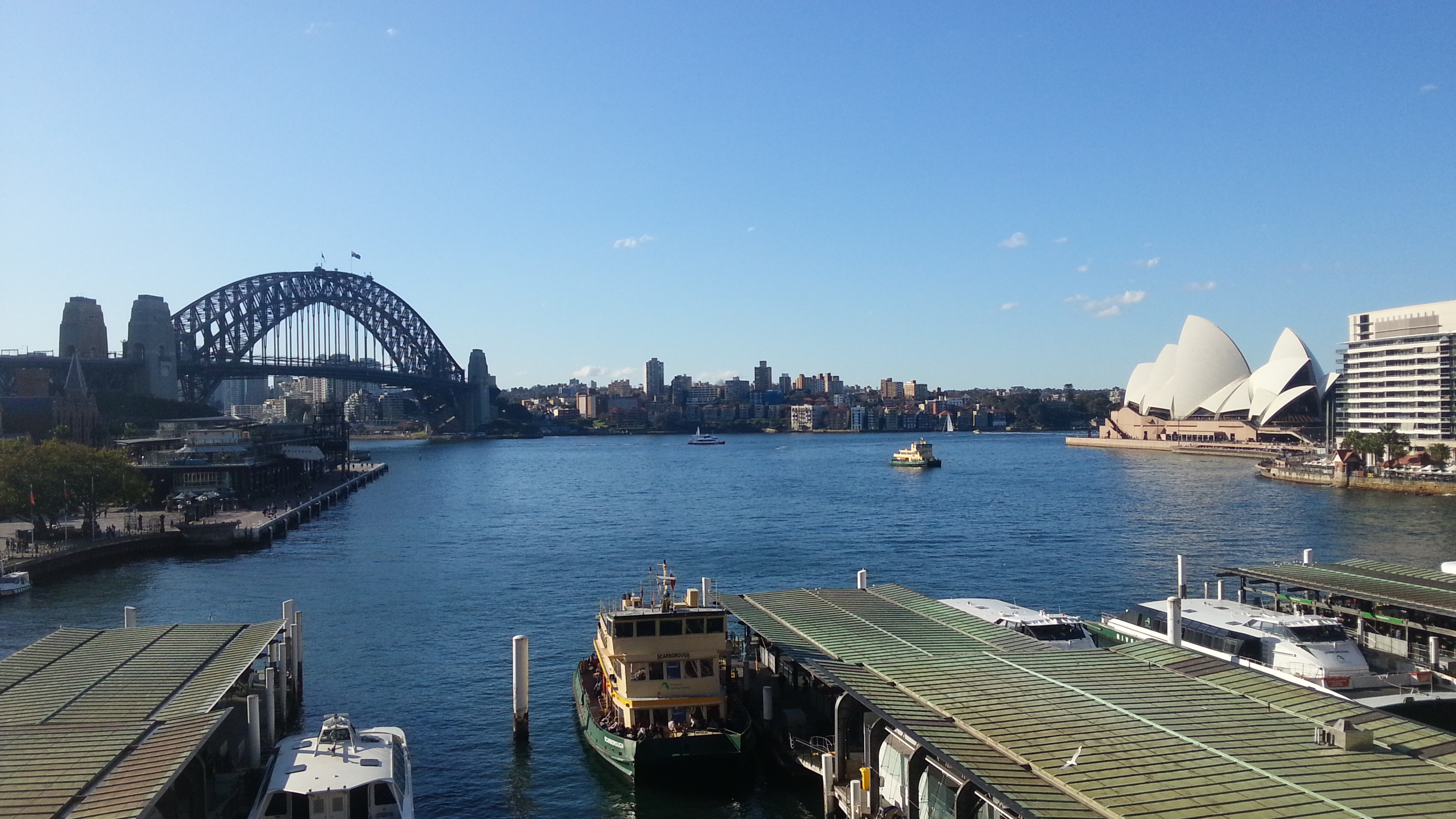 Read Time:
2 Minute, 30 Second
So last Friday I arrived back on the location where everything started almost ten months ago: Sydney. After two weeks along the East Coast, it was now time to start focussing on my return. Back to Belgium, back to my family, back to that comfort zone I got out of. Happy to see everyone again, but also disappointed that it's all coming to an end. That thought also made it more difficult for me to enjoy that East Coast trip. It was a nice tour, it really was, but I wasn't able to enjoy it as much as I should have "thanks" to realising that my adventure 'Down Under' was coming to an end.
Anyway, back in Sydney and ever since Sunday I was on my own again as all the others from the East Coast trip had left the city. On Saturday I was hoping to see the Darling Harbour fireworks one last time before leaving. In the end, I unfortunately witnessed how they got cancelled for both last Saturday and next Saturday because of the annual 'Sydney International Boat Show'. So no last fireworks and a little disappointment. But anyway, these boats were nice to see as well, for a bit…
I would spend my upcoming days walking around Sydney then. To take some final pictures of the Opera House, Harbour Bridge, the Boat Show et cetera, but also to go to the Australian Olympic Committee to get some feedback on the spontaneous job application I handed in on July 2nd.
Before all of that though, I had something planned for Saturday evening. I headed to Sydney's Olympic Park where I would go and see 'Clarkson, Hammond and May live' at the AllPhones Arena. It's the successor of 'TopGear Live' of course, just no longer named that as Clarkson got fired and Hammond and May joined him in leaving the show. Anyway, I arrived at the venue, stared at the beautiful McLaren in the entrance hall and entered the stands, where some nice rock music welcomed me. The show was what anyone who knows TopGear would've expected from these guys. Playing rugby in cars, James May (in a car) racing Aussie hockey player Ana Flanagan (running), that kind of stuff. All of that of course accompanied by hilarious comments, conversations and reactions. I was happy to have seen this, but at the same time thought it wasn't as good as expected if expectations had been based on the cost of the ticket.
My last couple of days here in the Harbour City were mostly spent trying to buy the right souvenir for the right family member. I've never been good at buying presents, so this was no easy task. This morning I bought the last ones at Paddy's market and so now it's time for me to turn of this tablet and get to the airport. Via Dubai and London back to Belgium..
Thank you, Australia. Thank you so much. You were and are amazing.
But… Now what?