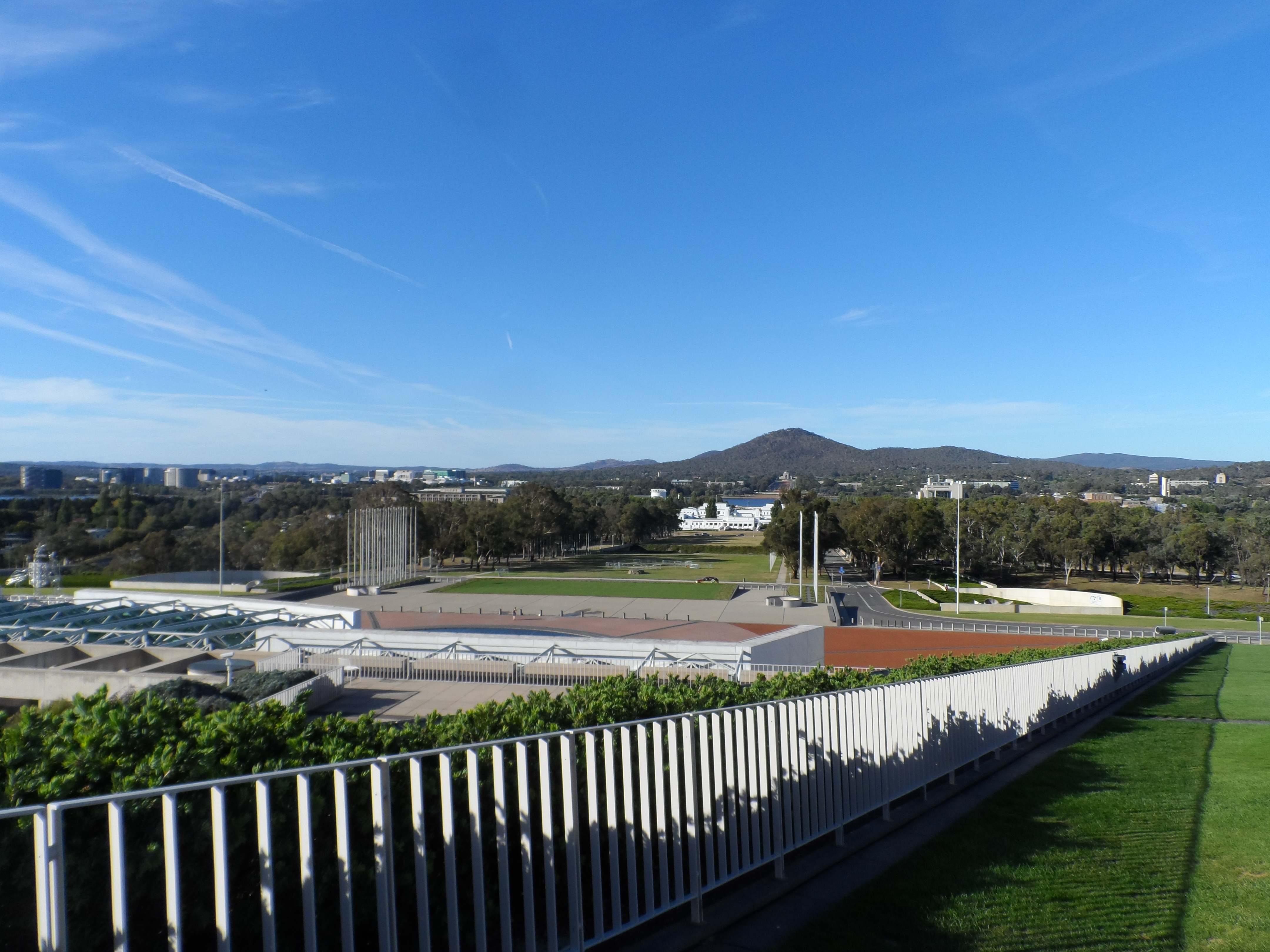 Read Time:
7 Minute, 23 Second
About a month ago, when I was still in Sydney, I was already starting to consider moving elsewhere. Queensland seemed like a good idea, but I didn't do it because of a gut feeling, I kind of had to wait to move but didn't know why. A week later, cyclone Marcia came along and damaged or destroyed a lot of properties along Straya's Eastcoast. Good thing I had stayed in Sydney.
Two weeks ago then, on Friday, I had to leave Sydney a day after the Foo Fighters concert as pretty much every hostel in the harbour city was fully booked because of the Future Music Festival that weekend and the Mardi Gras festivities that would come up a week later. So I got out and came to Canberra. The next day, there were images all over social media about a severe storm hitting the city. Some trees had fallen down, there was some water damage. No idea if it also had its consequences for the Future Music Festival, but still: Good thing I had left Sydney.
And so I came to Canberra. Tourists and other backpackers had told me this was a boring city with nothing to do. So the plan was to only stay here for the weekend and then move on to Melbourne last Monday where I would see Leni, Camilo, David, Ozzie and James again, maybe Eyup as well. In Melbourne, I would continue my job search all the while maybe going to watch some more sports like the Cricket World Cup at the MCG or the Formula 1 Grand Prix at Albert Park. This entire plan fell through when walking around the capital city. As I've said in my previous blog: I really like it here. But maybe – just like with the before mentioned examples – I just got lucky with timing and got to Canberra on the perfect moment.
The two weekends that I will have spent here also were the two weekends of lighting festival 'Enlighten'. In the first weekend I went to the CDF Parade at the ADFA and in the second weekend the balloon spectacular started! Also, on the 9th of March, Canberra Day was celebrated! So let's face it: two weekends in the year for Enlighten and one day in the year for Canberra Day and those were the days that I was here. It turned out to be great timing to come here right now.
But my time in Canberra is kind of coming to an end. "Kind of", yes, because of course I'll be back. The day after tomorrow, I am heading to Bungendore, a village less than one hour away from Canberra where I will be working at a farm for the next three months. So again, I must have some good karma as it was kind of by accident that I came here, but I turned out to be here on a great time of the year and I finally got myself a job.
The day where I published my previous blog, I had a chat with one of the receptionists here at the YHA who suggested I'd take a look at the wineries and vineyards in the area. "Great idea!", I thought, and so I took a 'wineries guide' for the Canberra district and emailed my CV to every single one of them. More than I had expected replied to my mail, saying that I had a great resume but that they unfortunately didn't have a job for me at the moment but had taken the liberty to forward my mail to some other vineyards, wineries and farms.
Walking around Canberra last Friday, I accidentally passed the Department of Immigration and Border Protection and went in. If maybe they had some more tips to find a job? The lady I spoke to didn't really give me any more hints but right as I was about to leave, she mentioned a "George Hotel in Bungendore that also owns a couple of vineries". I got to my hostel, looked it up, found it and mailed them.
The very next day, Brad mailed me, the manager of 'Gidleigh Station', one of the farms owned by 'Lake George Hotel' in Bungendore. He has a job for me! I only saw the mail on Sunday, called him immediately and accepted the offer. Again, I had been lucky. Had I spoken to someone else at the Department of Immigration or had I not walked by, I would still have been looking for a job. Sometimes you have to just act instead of thinking and that's something I forget way too often.
But anyway. Thursday morning I am leaving Canberra and going to Bungendore for what will probably be my first day of work. In about three months or 88 days, I will have earned a second year visa for Australia and knowing that is a magnificent feeling. I felt relieved that I could stop hunting for jobs.
Since Sunday, I had some time to relax and that was very welcome. I have been walking around the city a lot. Doing the same walk around the lake pretty much, but with different sights every time. During the day or at sunset. Clockwise or counter clockwise. Along the lake or via the War Memorial and the Australian-American Memorial. Slight changes every now and then that made me discover new things.
Did you know that under Commonwealth Avenue's bridge crossing Lake Burley Griffin there are some stones that used to be part of Londons old Waterloo Bridge over the Thames? Did you know that the weird alignment of the Australians of the Year Walk actually isn't weird at all but symbolises the note po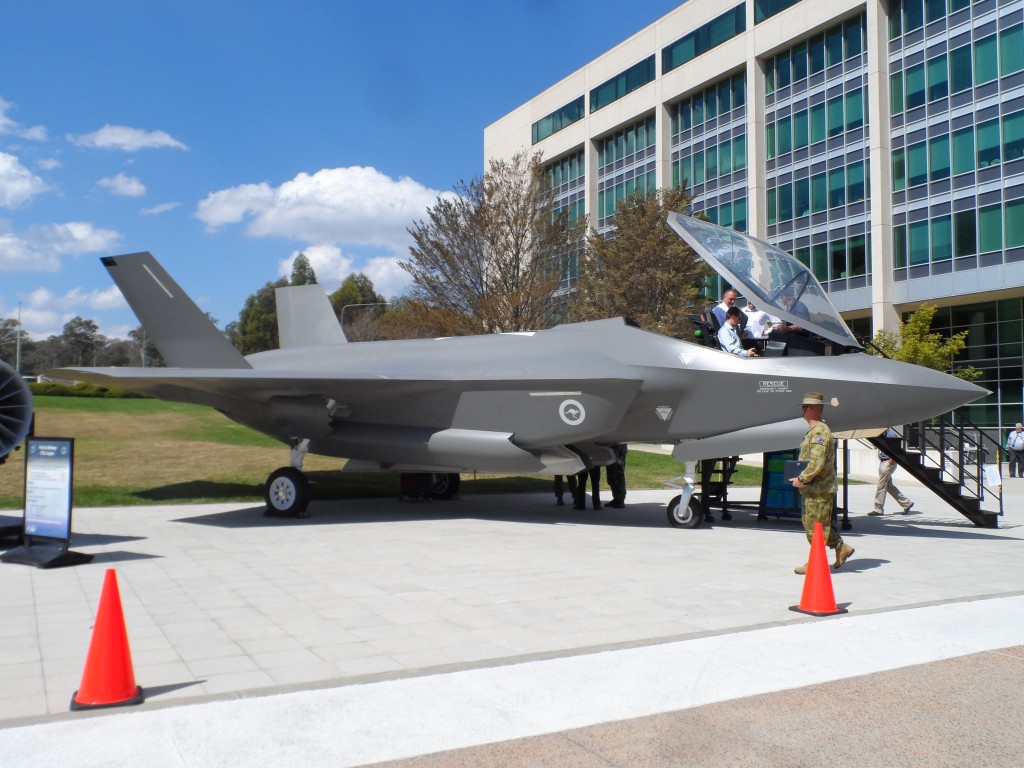 sitions on the musical score of the Australian National Anthem? Did you know that Canberra was founded and named 'Canberra' on the 12th of March 1913 and was until then known as "Federal Capital City"? I love such funfacts! Also, right now there's an actual 'F-35A Lightning II' stealth aircraft parked on Blamey Square that can be visited until Friday so get that picture taken!
Anyway, I feel relieved, I really do. And it also makes me happy that I will be working at Bungendore. It will not be a problem to get back to Canberra for ANZAC Day, so I can start planning my attendance to the Dawn Memorial Service. The job is at a sheep, cattle and truffle farm by the way and is a wwoofing position, which means it's unpaid but I do get free accommodation and free food (and a car at my disposal), while every day worked will count towards my second working holiday visa.
It's funny how every piece of the puzzle fell into place. I've been looking for a job since the beginning of January. At the time I hoped to find work in a place with easy access to Sydney so that I would be able to attend the AFC Asian Cup and the Foo Fighters concert. I didn't get that job, but I did attend those two events. Also, already before I came to Australia spending ANZAC Day in Canberra was the only thing I was absolutely certain I wanted to do, the only thing I had planned. And I will do it, just because I got lucky that I had to leave Sydney and that there were no buses to Melbourne available that day, causing me to come to Canberra where I somehow happened to talk to the right people and got the job that I wanted in the area that I wanted. Sheer luck.
Only downside to all this: I didn't get to catch up with Leni, Camilo, David, Eyup, James and Ozzie in Melbourne.. And I probably won't in the near future either as people are going back to their home countries. Alicia, Elena, Justine, Katie, Meghan, Florent and Jae are already back home, Nick is now in Fiji but going home after that, Leni is also leaving this month and more and more are to follow. Kind of weird to see all these new friends leaving.
But not me, not yet. I've got three months of work coming up, with ANZAC Day in Canberra and who knows, maybe some more days in Canberra as well should I have a weekend off and decide to come back to the capital for a day or two. After those three months then? Probably travelling again. It'll be June then and June-July sounds like a great time to go and travel the Eastcoast and go diving in the Great Barrier Reef. Good prospects are back again. I'm looking forward to this. I'm going to work hard, earn that second visa and then travel some more. To Bungendore!