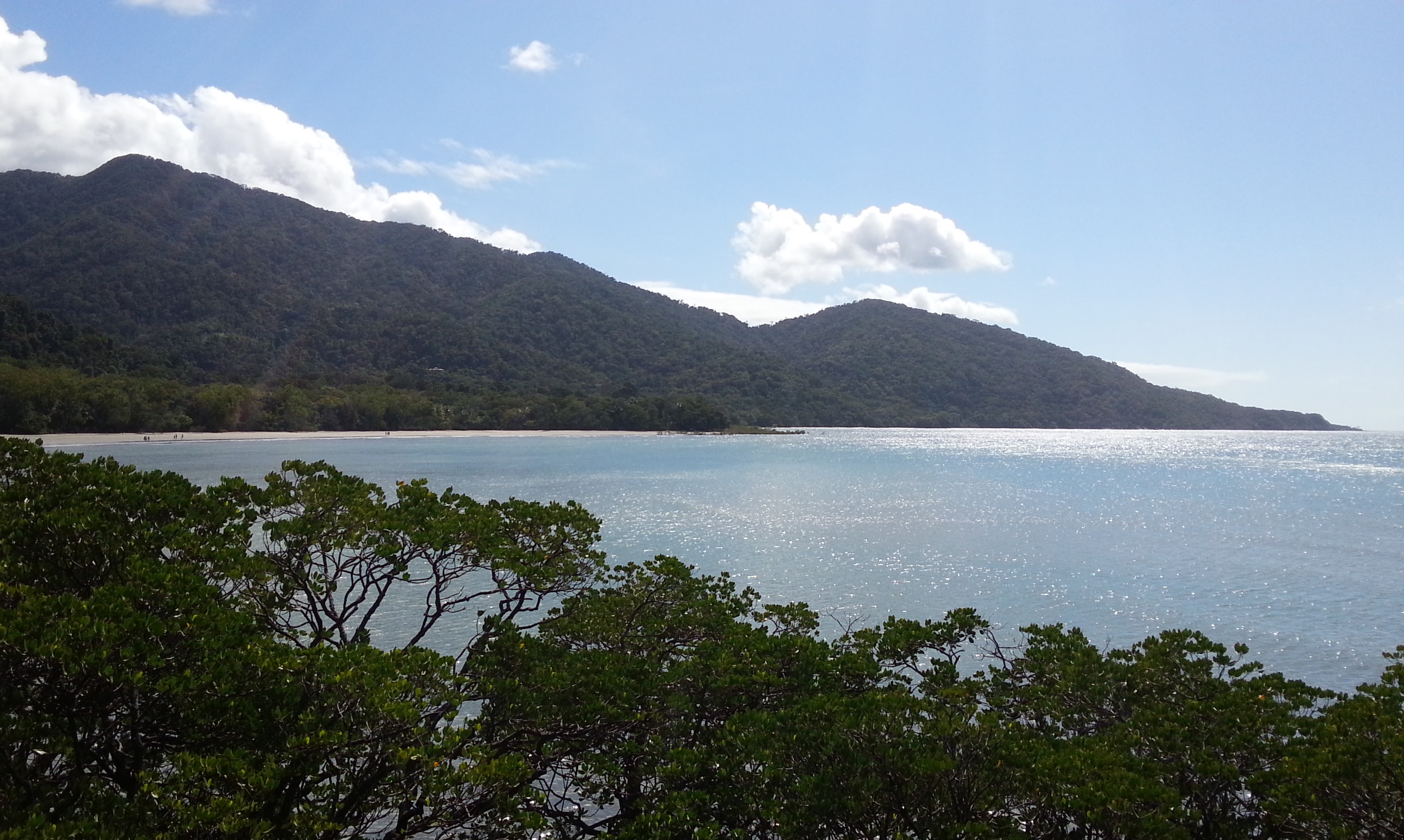 Read Time:
3 Minute, 12 Second
As said in my previous blog, I have quite a lot planned for these days. A visit to the rain forest, diving in the Great Barrier Reef and ultimately doing a skydive. Yes, I already I am nervous for that last part.
Yesterday and today, the parts on land were scheduled. One North of Cairns, the other one to the South of this city.
I was picked up at my hostel at 06.40am and driven to Port Douglas. Over there, I had to change buses and Mick, our guide for today, drove us up the East Coast, with views of some little islands along the way, as well as the Thornton Peak. Our destination? The oldest continuously surviving rainforest in the world: Daintree rain forest. Around 150-200 million years old! Some parts even date back to 400-500 million years ago and are amongst the very fiew parts of our planet never to have been under water in world history.
We kicked off the day with a cruise on Cooper Creek. The same concept as the cruise that I did on the East Alligator River in Kakadu, but that's pretty much where the similarities stop because if you'd ever have to chose: easy win for the East Alligator River. More crocodiles, better scenery, more interesting information, better guide on the boat.
The most impressive stuff was kept for the afternoon, starting with Cape Tribulation. The picture above was taken there and I can assure you: it looked even more beautiful as seen through my own eyes. It's the place where the rain forest meets the Great Barrier Reef (pretty much literally, really) and it's a beauty. If you're in the area, please be sure you don't miss out on this!
Afterwards, we went deeper into the rain forest for a pretty short walk full of funfacts. That the tropic climate here means it's almost always summer and the trees therefore don't show any growth rings, making it hard to tell how old they are. That the 'cycad' (a kind of tree) grows by 2 to 2.5 feet every 100 years and the pretty "small" one we saw here was thus estimated to be at least 800 to 1000 years old. That some plants used to be tucker for dinosaurs. Stuff like that..
The view of Cape Tribulation and the imagination teasing walk through the rain forest definitely made this day trip worthwilde. Though you really need that imagination, as otherwise you'd see Daintree as "just another bunch of trees".
Today then, I went down to the tablelands below Cairns. Some views and waterfalls (the Millaa Millaa falls amongst others) and spotting a platypus were ok, but not as good as going to see the Curtain Fig Tree and driving on Gillie's Highway. No, that highway isn't exactly the thing to visit, but it's just a very fun road to drive on, especially if you're a TopGear fan!
In the afternoon then, we went to see the main reason why I booked this day trip: 'Paronella Park'. José Paronella was a Spaniard who came to Australia last century and decided to buy a park and build a castle with the money he had earned Down Under. So he did. A castle with tennis courts, a movie theatre, a waterfall, fountains, you name it. What remains now are mainly ruins, but situated in a very beautiful park. It offers many nice views of course and it is really not surprising that newlyweds often chose this location for their wedding pictures.
So yeah, it was a chill but interesting two days, with many nice views, a stunning beach, a European touch and especially some really beautiful and imaginative nature. And thus, the "land" part of this weeks bucket list trilogy has been done. On the the "sea" part, tomorrow!