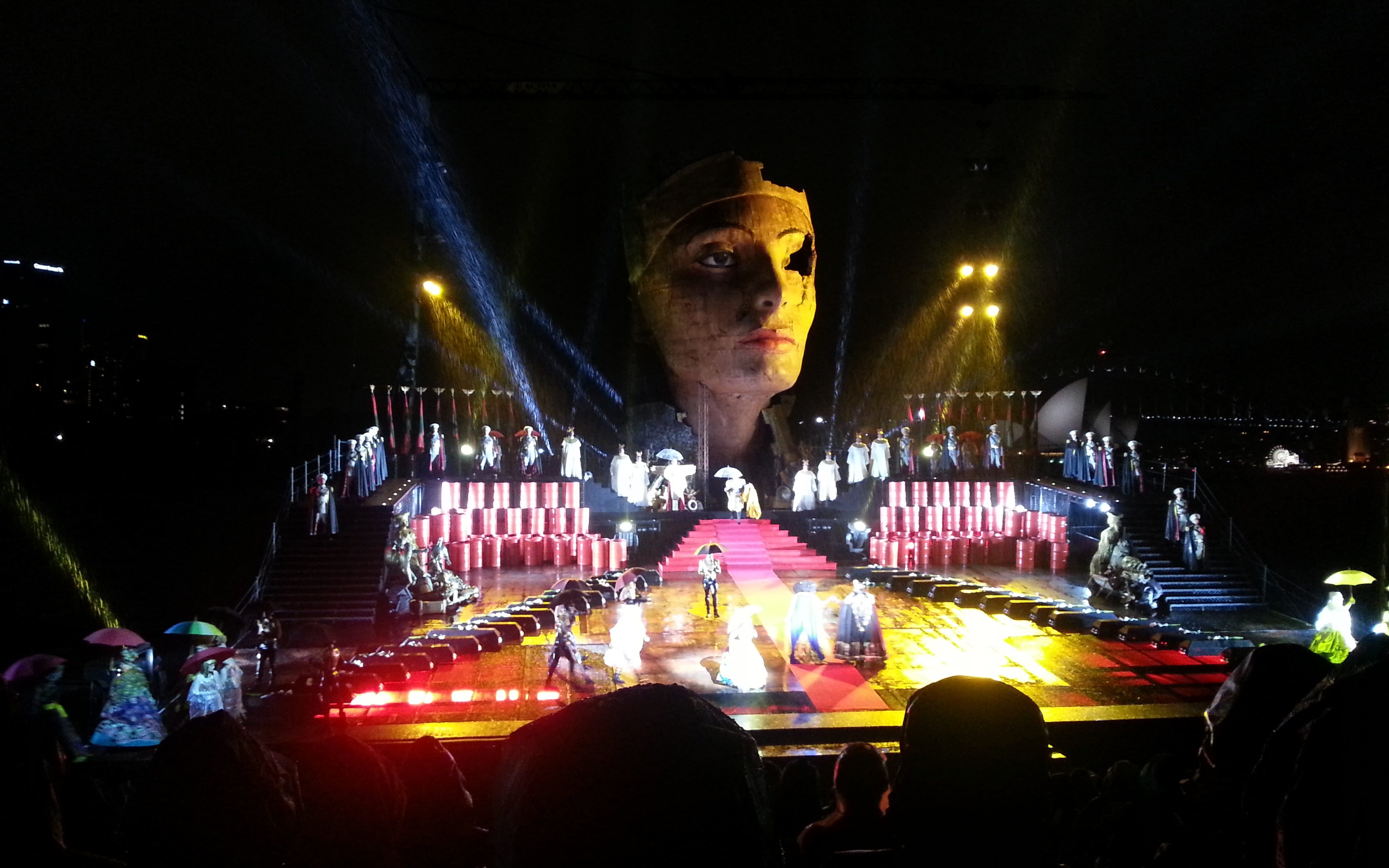 Read Time:
5 Minute, 45 Second
I don't like it when people judge other people without knowing them. I understand that you always have a first impression of things, but you cannot let it be a serious opinion actually as you don't really have grounds for it yet. First you get to know someone and then either you like them or you don't, that's the way it should be. Now, I admit, I've made that mistake a couple of times myself, of course I have, who hasn't? Not only about people, also about things. "I don't like musical". "I don't like opera". "I don't like bananas". "I don't like spinach". And so on. I had judged them before I knew them. For this Easter weekend, I decided that I would challenge myself to go and see opera. Last year I had gone to a musical – 'We Will Rock You' in London – and absolutely loved it, so maybe my judgement about opera was wrong as well…
As it turns out, the Aussies get not one but two public holidays around Easter. In Belgium, we only have Easter Monday as a day off, but in Australia that's also the case for Good Friday! It means we all had a four day weekend and that was the perfect break to do this. Last Friday I left the farm in Bungendore and went to Canberra first. Steven (French backpacker who started working on the farm some days ago) and Joachim (Belgian friend I met earlier in Sydney) joined in for a little road trip. Joachim had driven from Sydney to Bungendore, picked us up and we all went to Canberra first as they hadn't been there yet.
In Canberra, Joachim and I decided to visit science museum Questacon first and then went to the Australian War Memorial for the daily 'Last Post Service'. Questacon is obviously focused on making science more accessible for children and youngsters, but still, we had fun. Steven then joined us again when we were at the War Memorial. The two of them agreed with me that Canberra is a lot more agreeable than people tend to say. The Lake Burley-Griffin, ANZAC Parade, the fact that it's a capital city without the look-and-feel of a capital city, … They liked it and were happily surprised.
After that, we drove on to Sydney where it was raining upon arrival. It didn't stop raining until Sunday morning and that meant that I would see my first opera in the rain unfortunately. Since 2012, Opera Australia has been organising 'Handa Opera on Sydney Harbour'. An open air spectacle on a stage built on the harbour water next to Mrs Macquarie's Point. An open air spectacle with the Opera House and the Harbour Bridge as background. After 'La Traviata' in 2012, 'Carmen' in 2013 and 'Mme Butterfly' in 2014, it was now time for Giuseppe Verdi's masterpiece 'Aïda'.
Never having seen an opera in my life, thinking I don't like it, but wanting to try it out anyway because I don't like judging things without having a ground to base my opinion on, I figured this was my best possible shot. Sydney and its opera house are one of the most famous opera locations in the world and 'Aïda' is one of the most famous opera's in world history. So if I'd only see one opera in my life, at least I would have been to a good one at a good venue.
So Saturday it was raining the entire day and I was happy that the organization provided ponchos. Also, the performance wasn't cancelled because of the rain, no, everything went ahead as planned, even if that meant that the cast would be holding umbrellas during the performance. The entire opera's duration was around two and a half hours with a half an hour break about half way through it. It started at 7.30pm and finished around 10.30pm.
Now, after having seen it, I have to be honest: I am still not an opera fan… The scene was beautiful with the head of Nefertiti as the masterpiece of the décor, the costumes were ok (but not all were historically correct which is a turn-off for me), the singing talent of the cast was amazing, the story wasn't that special, but the entire opera was really good. Or at least: really good if you're into opera. I am sorry but it's just not my cup of tea… I don't think I will ever buy a cd full of opera music, I wouldn't be able to listen to it. Yes, it is all beautifully sung and the voices of the cast are amazing, but it's just not the style I like to listen to.
It was a spectacle though, even if I had expected a bit more fireworks (probably limited to a minimum because of the rain?) and maybe a bit more spectacular stuff like more use of the camels or some bigger artefacts during the play or whatever. Also, the performance of the cast and creators of 'Aïda' was really remarkable considering the harsh weather conditions. So I'm guessing I was just unlucky to have gone to see it on this rainy Saturday.. On the other hand: rain or no rain, the singing would have been the same and it still would have been an opera.
So I haven't become a fan of opera now, but I do acknowledge the art that it definitely is and I am really happy that I have seen it and that I now at least have a proper reason to say that I am not a fan.
Today then, Easter Sunday, sun is shining over Sydney and there is hardly a drop left that reminds us of the rain of the past two days. I am spending this day the way I planned it: at Sydney's library, catching up on my emails mainly. Tomorrow then, I am going back to 'Gidleigh Station' to get back to work on Tuesday. I don't know yet if I will catch the train to Bungendore tomorrow early morning to then be able to spend another day in Canberra or tomorrow evening after having spent some more hours in Sydney. I still have a couple of hours to decide..
By the way: In exactly one week, I will have finished my first of three months working on the farm… Time goes extremely fast, I must say..
---
If you want to go see 'Aïda' on Sydney Harbour, you still have time to do so until the 26th of April. Tickets can be bought through the website of the Opera House: http://www.sydneyoperahouse.com/whatson/oa_2015_hosh_aida.aspx .