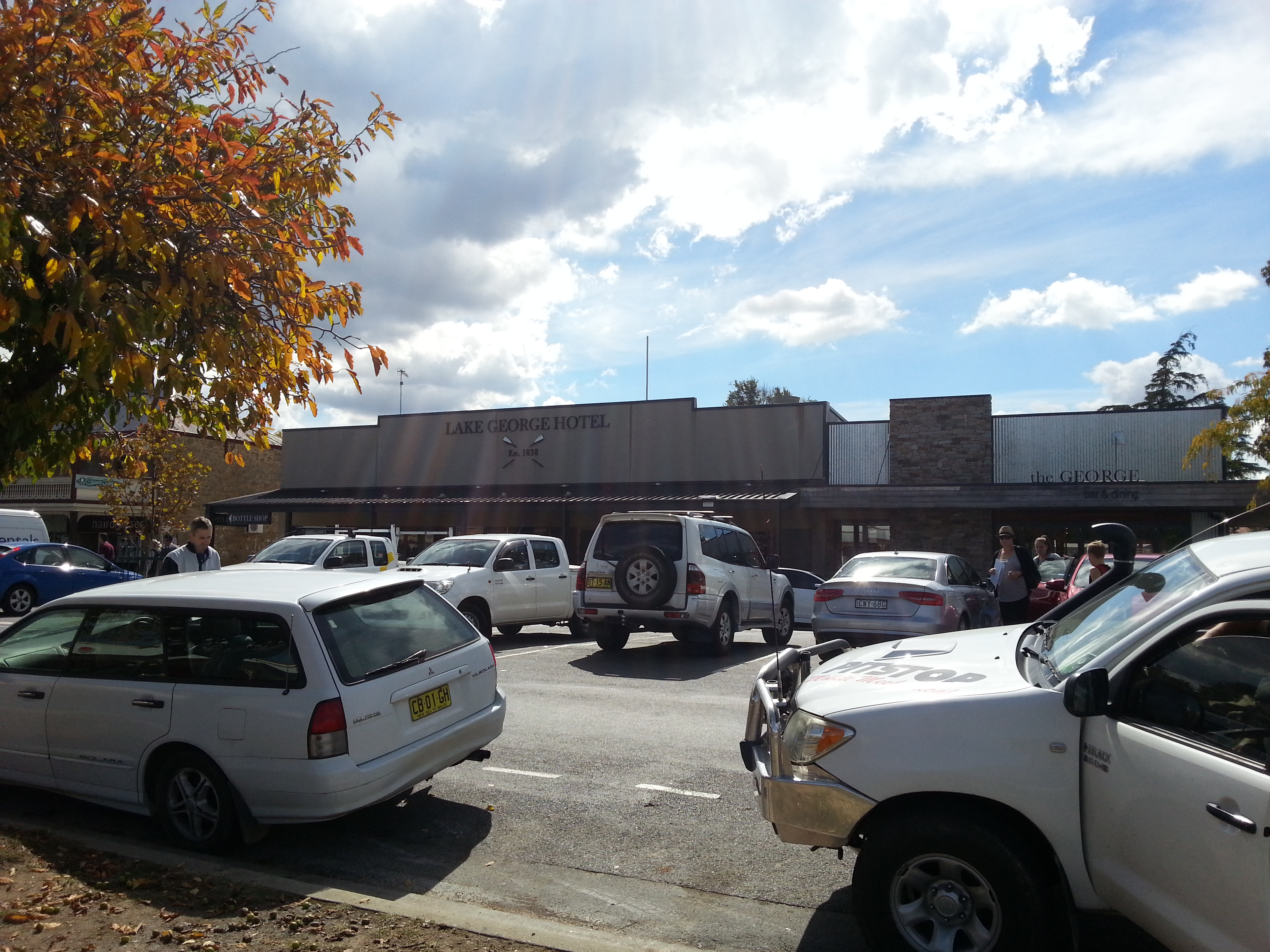 Read Time:
6 Minute, 9 Second
Everything is changing, and I've been here for too long. Going through the same things, I've been hurting too long, I got to move on.
The hit 'Changing', by Sigma ft. Paloma Faith, was popular in Belgium when I left for Australia as well as here Down Under when I arrived.
More and more, I recognized myself in it. It had been time for a change, for me to change. I had to get out of my Belgian comfort zone, I had to explore. "Life begins at the end of your comfort zone", is a quote I read near the end of 2013. "A ship lies safe in its harbour but that's not what it was built for", I read a couple of days later. Both quotes were right. I had had it too easy, back home in Belgium. Getting up, going to work, going back to bed. A comfort zone with too much routine. No challenges, no new experiences, not learning or growing.
I needed something new and then all of a sudden got the chance to go to the 2014 FIFA World Cup in Brazil for three weeks. Me, on my own, on a different continent far away. I had fun, met new people, discovered beautiful Rio de Janeiro. I felt great. That's when I knew for sure that I would go to Australia as well. Only difficulty: Australia isn't exactly what you'd call "next door". Had my dream destination been Germany or France, I would've at least been able to go back home for the weekend every now and then. Not so when you're over here, literally on the other side of the world. Coming to Australia was a very radical decision for me, but sometimes the biggest challenges are the best ones as well.
I needed this change in so many ways. To catch a breath of fresh air, in every possible way. On the 20th of April, it will be exactly six months since I set foot in this beautiful country, with up to now still not a single regret. I've met fantastic people here. The thousands of pictures already, bringing back memories of what I've done, making me proud. Amazing life experiences. And the change continues. Have I changed though? I don't know. Am I still the same Cédric as the one that left Belgium on October 18th? I have no idea. I'm doing very different things though, even if that doesn't mean and probably never will mean that I'm becoming a real backpacker. Or at least not a backpacker like the (mostly a lot younger) backpackers I've met who seem to be travelling just to get drunk and to cheat on their boy-/girlfriends. That'll never be me.
Anyway, I'm trying to stay myself while learning as much as possible. I try. For example: am I already a good cook? Not really.. I'm eating and drinking healthier, definitely, but I'm still eating too much microwaved stuff unfortunately. I'll have to try harder. Yet, it's mostly the things I'm doing that amaze me sometimes. Mustering cattle and sheep on a dirt bike or a quad bike. Splitting wood. Weeding. Trimming hedges. Injecting cattle or drenching them to protect them against some diseases. Even castrating calves is something I've done. Yes, me! I've done many different things on 'Gidleigh Station' already and I'm learning a lot from it. Not every job is as much fun of course, but I am doing it, while I'm at the same time enjoying this lifestyle more and more.
Also, since last Friday I am working on a casual basis at the restaurant of the 'Lake George Hotel' which is owned by the same people that own this farm. Me, in a restaurant, running food to the tables and cleaning tables. I'm surprised that I actually like it! All these jobs, at the farm as well as in the restaurant, are things I wouldn't have imagined doing just a year ago. Me, the office employee, sitting behind a laptop, working for the government, now castrating calves, drenching cattle, cleaning bricks, running food, splitting wood.
I guess I must have changed, even if I don't feel like I have. Or at least I don't think my personality has changed. I even kind of hope I still have the same character but that I just gained some more self-esteem and self-confidence. Of course, life here wasn't and isn't always easy on a mental level. Living in the outback also means it's easier to feel alone and to miss people. Family back home as well as friends met Down Under.
In any case, I'm in Australia and I'm doing things I never would've thought I'd ever do. I'm visiting things I used to think I could only dream of visiting. "Everything is changing"; constantly. "I've been here for too long"; I was too stuck in my comfort zone. "Going through the same things, I've been hurting too long"; my comfort zone had become a routine and that got on my nerves. "I've got to move on"; I had to turn the page and.. move on. Sigma and Paloma were and are right.
'The power of change' is a tagline used in Belgium by a political party I'm not a fan of. Judging by the few Belgian newspaper headlines I've seen over the past six months, they don't seem to have gained a lot of "power" with their announced "change" since "ruling" our country though, but that's another story. In any case, I have now noticed that change can actually build your strength. It makes me hopeful and scared at the same time. Hopeful because I now know that I want to continue doing this, to continue learning, to continue discovering, to continue experiencing new things. But scared as well, as I'm afraid I might go back to the old me when I'm back in Belgium, to the old day to day life routine. Not that I had a bad life, far from it, but there were no more challenges in it.
Everybody needs a comfort zone, a place to go back to every now and then where you feel relaxed and safe. My home in Belgium will probably always be that for me. Yet, I hope that after my Aussie adventure I will be able to find new challenges. I don't know how yet, but I'm already hoping for it. Will I go back to my old job in September? I don't know. Will I come back to Australia for a second year or will I maybe head to another country or continent? I don't know. Being alone on the farm (or sometimes even just feeling alone) doesn't only make it easier to miss people, it also makes you think more and overthinking stuff has always been the thing I hate most about myself doing. I have choices ahead of me, changes. About what I will do in my last month (for now) in Australia before I head back to Belgium in August, for example. But also some very difficult choices in my professional career.
I just hope to continue to "change", as in: continuing to "live" and not being too stuck in a comfort zone anymore. I had to break out of myself, get out of my cocoon, in a way finally grow up. I hope I have.