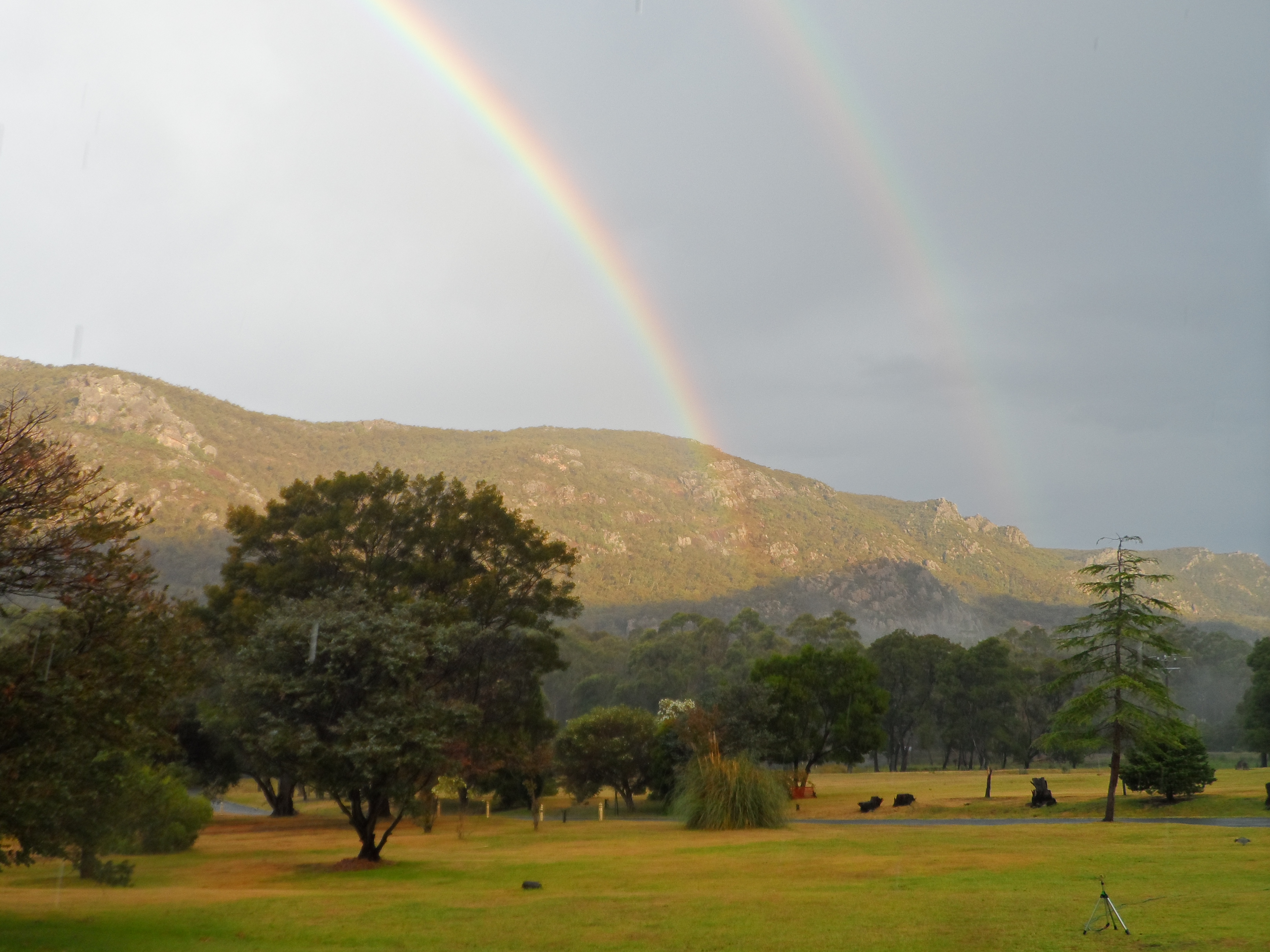 Read Time:
5 Minute, 25 Second
The final part of the Outback trilogy! Although I shouldn't finish that sentence with an exclamation mark as it is never fun to end such things. As you probably understood from the previous blogs, the first part between Darwin and Alice Springs was great while the trip went a bit less afterwards for me, but all in all, it were fantastic nineteen days that I wouldn't have wanted to miss.
I ended the previous blog with the fact that we had just arrived in Adelaide and would have a free day afterwards. "We can sleep in!", is what we all said. Yet, the early mornings before resulted in us not being able to sleep too long. I woke up around 9am, but at least I had slept well.
Florent, Jae, Shorty and I all spent this free day in our own way. Frenchy got to know his camera a bit better, Jae went to the mall, Shorty did whatever he had to do (I'm guessing paperwork?) and I went on a sightseeing tour through the city. I started with going to Victoria Square to see the Christmas tree and I can assure you it is still weird to be walking around in t-shirt while seeing Christmas decoration…
I walked on to Rundle Mall and 'North Terrace' afterwards. This street locates some great campus buildings of the local university, such as Bonython Hall, Elder Hall and the Mitchell Building. A bit further, on the corner with Kintore Avenue, I saw the National War Memorial. Another beautiful monument that contained the names of war victims and locations such as – again – Ypres. It is getting painful to be confronted over and over again with the many thousands of lives that were lost in the Flanders Fields where I was born..
I entered King William Road and walked in the direction of two buildings: Adelaide Oval and Saint-Peter's Cathedral. The second one was definitely a beautiful building but the nicest thing here was the world map on which visitors could pinpoint there location of origin. Apparently, I was the first visitor from Belgium! (Or at least I was for this 'edition' of the map..)
Adelaide Oval is the main local sports venue, hosting cricket, rugby and other sports matches. The most touching moment of the day happened here as well: the temporary memorial for cricket player Phillip Hughes. It reminded me of the gates at Bruges' Jan Breydelstadion after the passing of Belgian football starlet François Sterchele on May 8th 2008.
So it was an interesting day in Adelaide, a city which is again very different to Sydney and Darwin. A bigger city than Darwin, but a lot more relaxed than Sydney. Beautiful city!
The next day was the seventeenth one on this North-to-South adventure. We left Adelaide and set sail for the Grampians National Park. On the way, we stopped in a little town called Bordertown where they have a wildlife park with white/albino kangaroos! I had never seen one of those before, but now I have.. We would spend the night at the Grampians Motel and that was probably the most beautiful overnight location of the entire trip, being in the middle of Grampians NP. Even more beautiful as it started to rain and we saw a double rainbow. That rain also made us postpone a visit to the MacKenzie falls to the next day and go to Brambuk Cultural Centre instead. There, we got more information on the park and we also got to paint our own boomerangs..
So we started off the next day with going to the MacKenzie falls. Afterwards, we went on yet another walk. It was a short one (only four kilometers), but a kind of steep one, ending at the Pinnacle lookout with a nice view over the Grampians. Nice, but not great. Definitely not as great as Kakadu, Uluru/Kata Tjutja, Kings Canyon or the Flinders Ranges.
In the afternoon, we headed for the Great Ocean Road. Apparently, the western part of it – between Warrnambool and Apollo Bay – is known as the 'shipwreck coast', whereas the eastern part – between Apollo Bay and Geelong – is known as the 'surf coast'. We would do the shipwreck coast on this day and the surf coast on the next.
Personally, I prefer the 'shipwreck coastline'. It has the most beautiful bays and rock formations by far. The eastern part is less scenic, but it does let you drive next to the ocean so that's always a nice view.
Bad luck though, the two days on the Great Ocean Road were rainy and very cloudy. So we didn't get the views we wanted for this, for example not sunset view of the 12 Apostles. I definitely have to do the Great Ocean Road again one day when the weathere is better and I'm seriously considering doing it by bike! Though I might need one or two people to join me then. One because I don't feel like doing it on my own and one to drive a car with my backpacks because there's no way I'd be carrying them while cycling of course.
Around 5pm, we arrived in Melbourne. Back in a big city again. I'm spending the weekend in the apartment where Elena, Leni and Dominik are living with some other people. After this, I will go to a hostel. We spent the evening watching my favourite movie ('Gladiator') on tv, so that was a nice start of my stay in Melbourne! What I'm going to do in the next couple of days remains a mistery, also for me, but I'm sure to tell you in the next blog!
Cheers!
The list of things we did!
(I'll add links with further information later on.)
Dag 16 – Adelaide
Light Square
Town Hall
Victoria Square
Cathedral of St.-Francis Xavier
Rundle Mall
North Terrace

Bonython Hall
Goodman Crescent
Elder Hall
Mitchell Building
Art Gallery of South Australia
South Australia Museum

National War Memorial
Festival Centre
Adelaide Oval
St.-Peter's Cathedral
Dag 17 – Adelaide > Halls Gap
Bordertown Wildlife Park
Grampians NP

MacKenzie Falls (verplaatst naar dag 18 door slecht weer)
Brambuk Cultural Centre
Dag 18 – Halls Gap > Port Campbell
Grampians NP

MacKenzie Falls
Boroka lookout
Pinnacle

Great Ocean Road

Bay of Islands
Bay of Martyrs
Schomberg
The Grotto
London Bridge
The Arch
Loch Ard Gorge
Twelve Apostels
Dag 19 – Port Campbell > Melbourne
Great Ocean Road

Castle Cove
Apollo Bay
Kennett River – Kafe Koala
Memorial Arch
Split Point Lighthouse