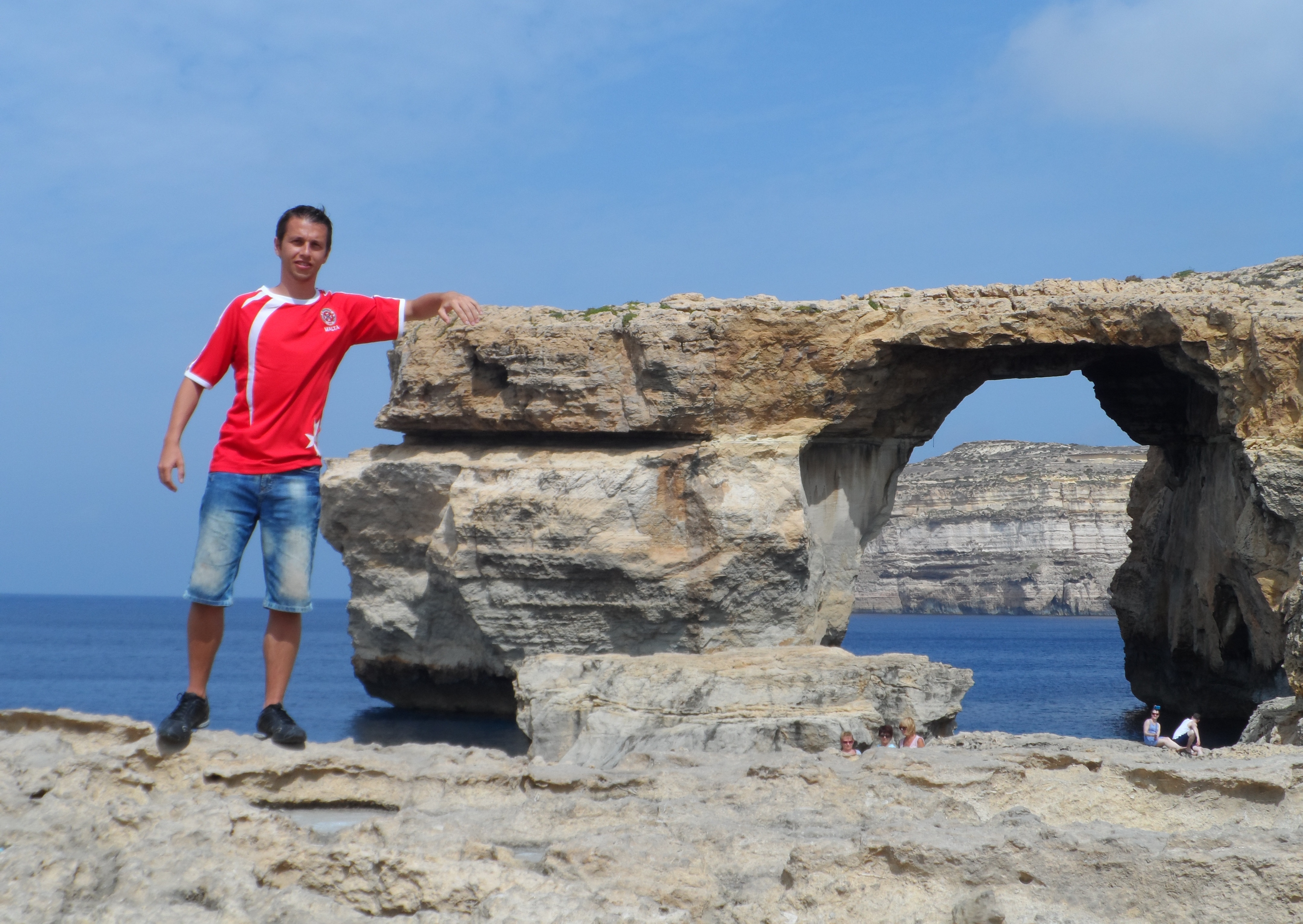 Read Time:
10 Minute, 39 Second
I went on holiday to this archipelago for two weeks and can thoroughly recommend it. Malta has something for everyone to enjoy, as you will be able to read here!
The destination

Malta is an archipelago in the Mediterranean, just below Sicily and East of Tunesia. The three largest islands of Malta are inhabited: Malta, Gozo and Comino. Next to these, there are some eighteen smaller islands to complete the lot. Because of its strategic location, Malta has known many rulers, of which the British were the last ones. In 1964, Malta became an independent country, a republic ten years later, but English remained one of the two national languages, next to Maltese. Malta is a member of the European Union and its currency is the euro.
The time of the year



I stayed in Malta from September 10th till the 24th, 2014. My parents had already been there three years before and said they loved it. They also visited it in September and summarised the climate as "hot and sunny during the day but rainy at night". This time, September 2014, I don't think I've seen more than one hour of rain. The rest of the time was hot, sunny and dry. Water and a cap were a must for every day trip. For example to visit the historical sites of Hagar Qim and Mnajdra (which are only 500 metres apart) the walk between them was not to be underestimated under a burning sun.
The stay

My base was the 'Coastline Hotel' in Salina Bay, right next to Bugibba. At the time, this hotel barely merited a recommendation. The biggest downside was that the hotel hardly had anything to offer. Also, I must've been pretty much the only person under forty years old at the hotel, except for a school of Italian students who stayed there for about five days. I got the impression that the 'Coastline Hotel' cooperated with touroperators for seniors. Nothing bad about that, but just something I would've liked knowing before booking…
During my stay, roadworks had already started in the area and also some changes to the hotel were starting to be made. A few weeks after I left, the hotel closed down for major changes and would be reopened the next summer. The 'Coastline Hotel' no longer exists but is now the 'Salini Resort'. I haven't been to 'Salini Resort' (yet?), but it just must be better than the 'Coastline Hotel' and hopefully, it now also attracts a younger audience.
Transport
Easy enough, Malta is so small that you can easily get to the other site of the island in mearely an hour (by bus, that is). Everything is easy to get to and buses are pretty cheap: You can buy a day ticket for the bus for € 1.50.
I took the bus to fishing village Marsaxlokk, capital Valletta and the historical sites of Hagar Qim and Mnajdra. To Bugibba and Saint Paul's Bay I could walk easily, while I visited Gozo, Mdina, Rabat and Dingli on day trips.
Renting a car is also possible of course, but let's be honest: why would you if you can also sit on a bus for only half an hour, which is cheaper and a just as relaxed.
Malta's airport – 'Sir Emmanuel John Azzopardi International Airport' – is just some five kilometers outside of Valletta and also easily accessible.
Things done in Malta



Malta has a lot to offer and most of these things are highly recommended. Capital city Valletta is larger than you'd expect, Marsaxlokk is a post card picture in 3D and Gozo is – if possible – even more beautiful than Malta itself.
Let me start with Marsaxlokk ['Marsasjlok']. This traditional fishing village is located in the South East of the island and is maybe the most "difficult" place to get to. It houses the typical Maltese fishing boats, the luzzu. The view of Marsaxlokk's bay is something you'll see on many a post card and that's a big reason why you want to go there. Obviously, having some fish on a terrace for lunch is irresistable..
A visit to Marsaxlokk can easily be combined with travelling back in time at the historical sites of Hagar Qim ['Hadjar Iem'] and Mnajdra. Both are Megalithic sites, dating back to around 3000BC and definitely worth visiting. Funfact here is that one of the gates at the temple of Mnajdra is also featured on the Maltese euro coins.
Capital city Valletta is an entirely different story. It took me two days to walk through it and even then I had only had time to do some sight-seeing, including a little boat tour in the extraordinary harbour. The only thing I actually visited was Saint John's Co-Cathedral but I'll elaborate on that later on. Once passed the city gate, I visited the left side of the city on one day and the right side on the other. On a third day, I did a boat tour in the 'Grand harbour' which is the thing I'd most recommend of all. I rarely find boat trips that special, but this one made me feel like I was on the set of 'Troy'. The view of this Mediterranean city is sublime, let the pictures on Wikipedia and Google be proof of that. Valletta is a city you just cannot ignore when visiting Malta.
Valletta's city gate is a special one by the way. On one side, it is so wrong.. A modern entrance to an old village, it just doesn't fit. But on the other side, it gives you that weird but thrilling feeling when you walk through it. Some kind of mix between Atreyu who walked passed the first test of the oracle in 'The Neverending Story' and the 'fellowship of the ring' navigating between those huge statues.. There really is something special about it.
Saint John's Co-Cathedral is an example of beautiful baroc architecture. Not entirely my taste, but a beauty nonetheless. I've always had a thing for cathedrals, but probably wouldn't put this one in my top five as I've always preferred gothic cathedrals. Nevertheless, this co-cathedral is worth a visit, even if just for the art it houses, such as Caravaggio's 'The Decapitation of Saint John the Baptist'.
Until Valletta became the capital of Malta in the second half of the sixteenth century, that honor belonged to Mdina ['Em-dina']. This city and its suburb Rabat are a must. Especially Mdina, the fortified city at the heart of this duo. It boasts of nice little streets and things to see and visit, with Saint Paul's cathedral the most renowned one. Oh yeah, Mdina is pretty much car free which makes it even nicer. In suburb Rabat then, you can visit some catacombs, including the ones of Saint Paul, the saint who allegedly was imprisoned on Malta for a while.
I visited Mdina and Rabat on a day trip which also included stops in Mosta and Dingli. We only stopped in these places for one reason, really. In Mosta, that reason was a church. A church that was a bit more special than most of the other 364 in Malta. Yes, Malta has one church for every day of the year.. The 'Church of the Assumption of Our Lady' owes her fame to the fact that during World War II a bomb was dropped on it, penetrated the church through its dome and landed between some 3,000 people present in the building. The bomb didn't explode and didn't even wound a single soul. A miracle in the eyes of the believers, a nice story to the others. Also in Dingli there had been only one reason to stop: the kilometers long cliffs.
Last but not least, I also have to mention Saint Julian's. This seems like the perfect place to go out, to organize a pub crawl, to party. Yet, I only stopped here to by myself a pin at the local Hard Rock Cafe.
Things done in Gozo
Just as Malta, the second largest island of the archipelago also has its Megalithic temples. The historical site of Ggantija is even older than the sites of Hagar Qim and Mnajadra and the temples of Ggantjia are the second oldest manmade religious structures. Of course, they are also on the UNESCO World Heritage list.
Gozo isn't as densily populated as Malta and it shows. The island is more peaceful and in my opinion also has more beautiful scenery. You get to it by taking the ferry from Cirkewa (Malta) to Mgarr (Gozo) and passing the isle of Comino on the way.
The best known things to see and visit in Gozo are – next to Ggantija – the citadel in Victoria (the capital of Gozo) and The Azur Window. This last one is pictured as a header above this article and offerce a beautiful sight. Not as beautiful as Australia's 'Great Ocean Road', but definitely worth the trip. Also, don't hesitate to get on a boat and let yourself be guided on the waters next to the Azur Window.
Funfact
Apart from the many sight-seeing spots, Malta also provides many movie and TV-series locations. On the archipelago, you will find scenery that has been featured in 'Game of Thrones', 'Gladiator', 'Troy', 'Alexander', 'Munich' and other movies. The movie 'Popeye' with the late Robin Williams as lead actor was entirely shot in Malta and that film set ('Popeye Village') can still be visited.
Not visited

One of the things I didn't visit during my stay in Malta is 'The Blue Lagoon'. It's similar to the Azur Window in Gozo, but not as beautiful and in the end just some water you can swim in. Some people like it, I personally didn't find it to be unique enough to bring my swimmers. But then again, judging by the number of people present at the location as I passed by on the bus to Hagar Qim, I just might have been wrong..
I also didn't go the formentioned 'Popeye Village'. A part of me regrets that, but at the same time this is something I might do later on, once I have kids and have watched the movie with them.
The biggest city in Malta is the third main thing I didn't pay a visit. Surprisingly enough not capital city Valletta but Birkirkara is that largest city of Malta. So, I cannot tell you if Birkirkara is worth paying a visit, but if it is even half as charming as the rest of the island, it definitely would be worth a stop.
In conclusion

Malta is worth it. Yet, what to visit when you're there kind of depends on your interests, even if there's something for everyone. The only kind of people who might not be suited for Malta are the ones who don't care about culture and just look for sun, sea and beaches.
If you're interested in history, you have to visit at least Mdina/Rabat, Valletta and the historical sites Ggantija, Mnajdra and Hagar Qim.
If you're interested in religion, you'll have plenty of places to visit knowing the archipelago counts no less than 365 churches.
If you're interested in partying and going it, Saint Julian's is the place to be.
If you're interested in chilling on a terrace, you have many options: Marsaxlokk, Valletta, Saint Paul's Bay, et cetera.
If you're interested in sports, then… well, not that much to chose from… But you can swim, snorkel and scuba dive at some locations…
If you're interested in movies and TV series, you'll find yourself at one of Europe's main filming locations.
If you're interested in sun, sea and beaches, you will find a lot of sun and sea views, but the quest for a beach will be more difficult..
Booking a hotel and alternating a day of chilling at the pool with a day of visiting and cultural enrichment is what I did and I would recommend you do the same.
Useful links