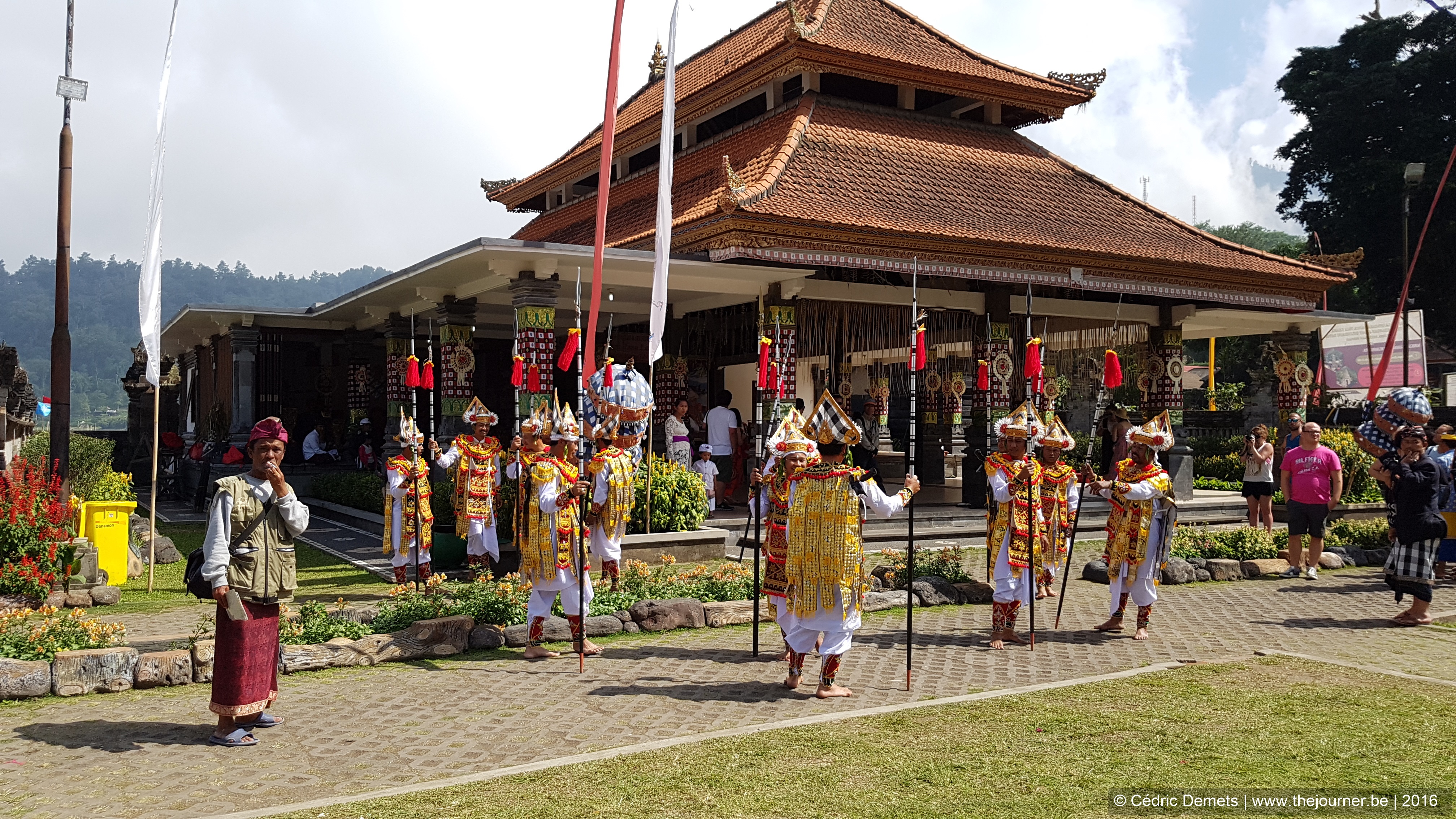 Read Time:
10 Minute, 0 Second
If you've ever done a round trip of say half a year or longer, you'll get it. That moment when you're on holiday and you're preparing the next part of your holiday but that gets you so damn stressed that you're like "I need a holiday", but that was the plan all along so you give up and get pizza instead. Know the feeling? That's what I went through in August 2016. I was in Sydney during my second year in Australia and looking for a job. The jobhunt didn't go as easy as I expected (because I was too picky probably) and the weather was similar to a Belgian autumn: cloudy and rainy. Anyway, I had to get out. Bali was the answer to all my needs..
I had considered other destinations in the Pacific as well. Thailand, Vietnam, Fiji, Vanuatu and Cambodia had all crossed my mind, but accidentally passing a travel agency near my hostel one specific brochure caught my eyes.. "Incredible Bali", it said, accompanied by a lovely sunset picture. The brochure offered a first impression of what to expect on the trip and instantly made me dream. Whereas Fiji seemed to be just sun, sea and beaches and other destinations might not have had enough of that, Bali seemed to be the best of both worlds. Sure, "Never judge a book by its cover", I agree with that, but still, the damage was done: it had to be Bali. The only problem was that every spot on each of the upcoming tours had already been booked, I'd have to wait another two months or so before a spot opened up. So probably not as the only one, I kind of begged Sophie from Intro Travel to let me know if at any point a spot on this trip would open up. Just four days later it happened. A sudden email enlightened my day and a few minutes later I had taken and booked the spot. I landed on Denpasar airport on August 22nd, 2016 and started the two weeks I absolutely needed at the time. The perfect holiday.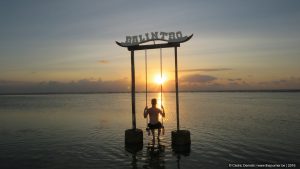 I could tell the story of this trip chronologically, but that would be too easy. If you're interested in it, feel free to check the itinerary on the Balintro website. Let me instead focus on the many things Bali has to offer. Not just Bali by the way, as we also spent three days on the nearby Gili islands. These islands are actually closer to Lombok than they are to Bali and if I'm honest, they didn't have enough to offer for me. The Gili's were more of a pause, splitting the two weeks in half, and hardly have more to offer but sun, sea and beaches, which renders me bored quite easily. We stayed on Gili Trawangan, the largest of the three islands and the home of the most cliché pictures we could take on the trip: the ones at the sunset swings. Those swings have been set up just off shore and guarantee wonderful sunset pictures. The rest of our time in and around Gili Trawangan, Gili Air and Gili Meno were spent on a morning snorkeling and a lot of free time (too much imho). About that free time, I can hardly recommend 'Sama Sama' bar, where I had probably the best night out of my life thanks to the live band which played all my favourite music (rock classics!) while every now and again being interrupted by a dj for a fifteen minute break filled with dance/trance music. I absolutely loved it.
Now back to the main part: Bali. The Indonesian island had even more to offer than I had expected. We visited temples, saw dozens of dolphins, went snorkeling, tasted one of the most expensive coffees in the world, swam under waterfalls, climbed a volcano, met up with locals, went surfing and visited UNESCO World Heritage sites. The group trip started in Kuta to then continue to Canggu and Lovina before we boarded the ferry to the Gili's. After this relaxing break on Gili T. we returned to Bali for some amazing days in and around beautiful Ubud.
The temples we visited were the ones of Uluwatu, Pura Bratan and Tanah Lot. The first one built on a cliff, the last one having a sacred spring and Bratan by far being the best located in a lake surrounded by mountains. The temples have different importance and different spots within the local religious hierarchy. Bratan is one of the most important of the island as a water temple serving the entire outflow of Lake Bratan which is the most important source of water for the many rice fields on the island. So quite literally, Lake Bratan and Bratan temple can be considered providing Bali's most important source of income..
It was on the fourth day of the trip that we saw these rice terraces from up close. More specifically the ones in Jatiluwih which have been added to the UNESCO World Heritage List in 2012. Every view we had of and on these paddocks was impressive and could serve as a post card picture.
Just as culturally enriching was our visit to a local Balinese family near Lovina. We were their guest for a few hours and got a taste of how they live, what they do for a living and what the local cuisine is like by getting a tour of their coffee plantation and being introduced to bamboo weaving. Meeting locals is always one of the nicest and most memorable moments on any trip and this one was no exception. Even if it wasn't a spontaneous encounter but one of the stops on the trip, it was both an interesting and a genuine experience.
By the way, talking about coffee.. Have you heard of Kopi Luwak? It's one of the most expensive coffees in the world because of its very specific (and special) production process during which the coffee cherries are first eaten and digested by an Asian palm civet, after which the result (the feces) contains merely the beans. These are then thoroughly washed, dried, peeled and roasted before being used as actual coffee beans. We all got the chance to taste this coffee for free near the GitGit waterfalls and even if I don't really like coffee I do have to admit it tasted alright. So I bought myself a package of this coffee…
The GitGit falls were the only waterfalls we visited on the trip. Well, if by 'visiting' you mean swimming underneath. It was probably the most refreshing dive of our entire journey as the falls are so well hidden in between the bushes that there's barely any sunlight getting through and the water feels really cold. The opposite was experienced at the hot springs of Air Panas which we visited the day after on the way to Lovina. Personally, I found this to be a bit of an unnecessary stop, but on the other hand they were the first hot springs I ever visited, so still kind of worth it.
It was in Lovina that we had the nicest of accommodations to stay at though. Sure, when it comes to the design of the rooms the Frii Hotel in Canggu had no competition with probably the nicest looking rooms I've ever stayed at, but in Lovina we were staying in a private villa with a large garden, an infinity pool and an amazing view. We stayed here for two days which resulted in wonderful evenings spent without wifi (awesome!), with beer, music, the pool, a camp fire, two dogs and a wonderful view of the night sky. What more could anyone want?
During our stay in Lovina most people considered the dolphin watching to be the absolute highlight. Way too often when you see an advert for a trip to go spot some dolphins it's the kind of boat trip where you can be lucky to see a fin somewhere in the distance, but not this time. My expectations were very much exceeded as we literally saw dozens of dolphins swimming in between and around our boats. On the way (well, the water) back to Lovina we also stopped near some reefs to go snorkeling which in my humble opinion was a far nicer diving spot than the ones around the Gili's where spotting a sea turtle was pretty much all there was to it.
Now, last but not least I absolutely have to talk about Ubud. This artistic center of Bali was where we spent the last three days of the trip. It's an optional thing to do – you can also just book the first 9 days and leave out Ubud – but you really should add this to your trip. You haven't been to Bali if you haven't been to Ubud. Much more than Kuta it is the best spot to buy your souvenirs, but furthermore Ubud also is home to the 'monkey forest', which also exceeded my expectations. The highlight (quite literally again) however was the climb of Gunung Batur. It wasn't easy getting up in the middle of the night and leaving the hotel at 1.45am, but well worth it. The climb to the top of the volcano was uncomfortable more than it was hard as the path was rather rough and rocky, and took about two hours. The goal: watching the sun rise behind Gunung Agung, a still active volcano as well as the highest mountain on the island. A climb well worth it!
In short, the two weeks were full of great activities which made it the perfect holiday for me. And bear in mind I didn't even mention the morning surfing session on Kuta Beach or the swimming stop on the secluded but quite busy Padang Padang Beach. I highly recommend Bali but I do have to mention two things you should take into account upon visiting Bali. Let me start with the least fun one: watch out for 'Bali belly'. This condition basically means your stomach and intestins are hell for around 24 hours. Luckily, I didn't get it but someone else in the group did. It is treatable though and, like I said, usually clears up after about a day.
The other thing I have to mention is a 'Cinta Grill', a restaurant in Ubud. Truly the best meal I've had on the entire trip, one of the best of my life, was had in said restaurant. I assure you, the baby back pork ribs were mindblowingly delicious. And just like everything else on the trip it was very well priced as well. I don't think I've ever paid more than 8 euros for a meal including drinks on this trip.
The holiday to Bali created some of the best memories and has made sure that if I ever decide to travel to other destinations in South East Asia, I will consider booking them through Intro Travel as well. Sure, the trip was called 'Balintro' which implies it was just an introduction and there's more to Bali than the stuff we did, but considering the diversity of activities being both interesting, relaxing and enriching, it was perfect to me. 'Intro Travel' offers similar holidays to Vietnam, Thailand, Cambodia and Sri Lanka and I will definitely consider these when I need another one of those two week holidays. I might not recommend their Australia introduction as much, but then again, that's just an opinion and is completely unrelated to Bali..
To finish all this, let me leave you with the trailer Intro Travel made for this trip because I can vow for it being very accurate!
---
A Flemish version of this blog was also published on Evenaar.tv on August 20th, 2018.