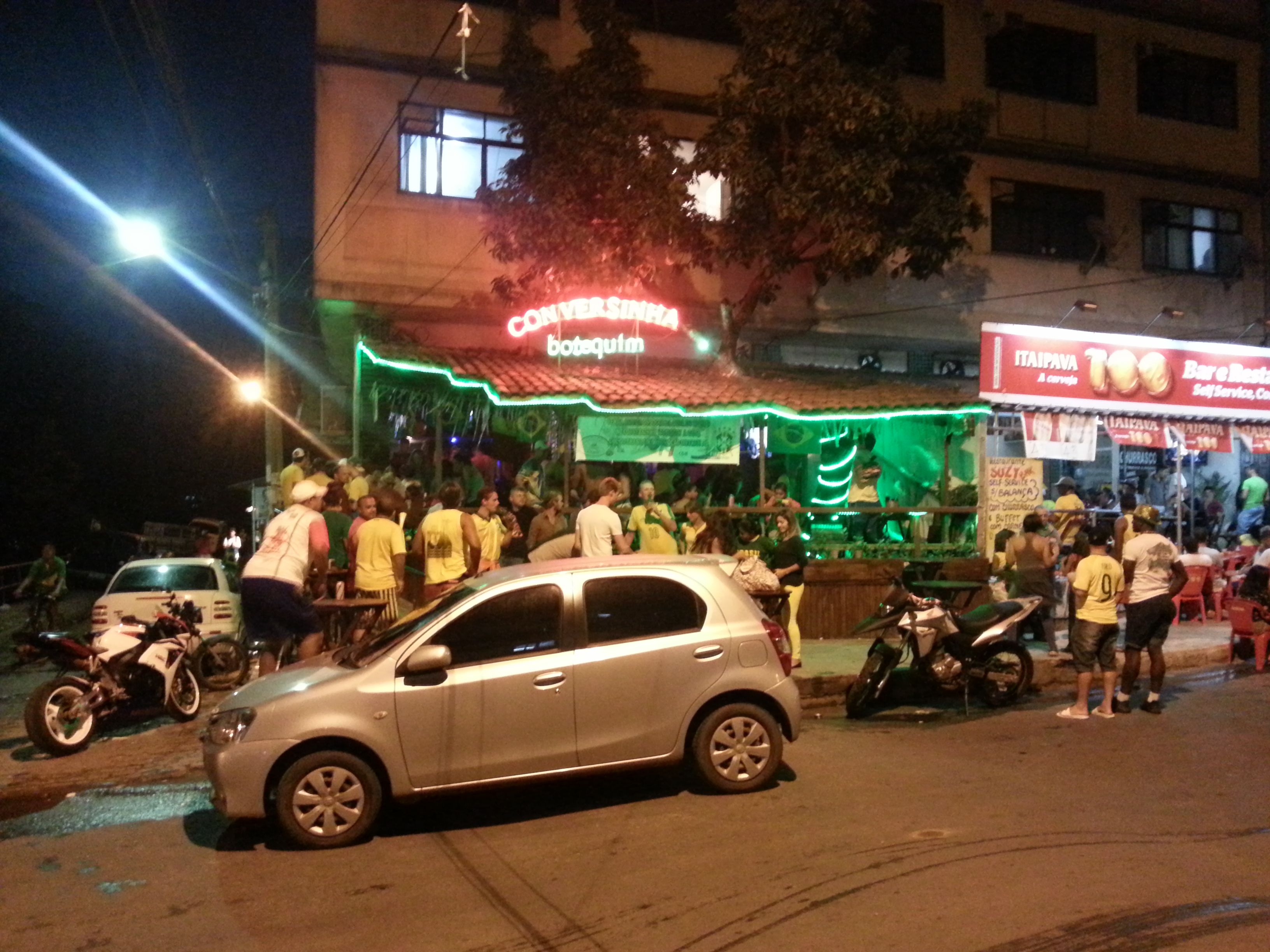 Read Time:
2 Minute, 43 Second
I thought I would write a blog about every two days, but it's starting to become a daily habit. I just love it here too much. Every day is better than the previous one. Of course, there are some downsides and the frustrations are still there, especially in the difference between Belgians and Dutch for some reason. Some Dutch think that some Belgians are just here to chill, while those Dutch already worked at the Dutch camping in Sao Paulo and are here to help. They came over to share their knowledge and experience so it's logical that they take the lead, but not every Belgian seems to like that, thinking that the others who are also volunteers should not be bossing around (which they're not).
Anyway, I don't care about it. Even the fact that there's no wifi doesn't seem to bother me at all. The evenings remain great, especially now that the World Cup has finally started. In Brasil, maybe to most football crazy country in the world. And I'm here. I love it.
Today we worked extra hard so that we could finish a little earlier. Around 4.30pm, we all went to a bar a little further down the street. We don't have a big screen on the camping site yet, so we went to the nearby village to watch the first game of the Copa. It's wonderful to see how passionate the Brazilians are, watching the game at home or in a café wearing their jerseys and scarfs with pride. There's hardly any traffic and the buses are empty (except for the driver of course) as everyone is watching the game.
It's difficult to describe such atmosphere.
A new experience for me as well by the way: I drank my first beer ever today! Well, not exactly beer, it was a Heineken. Shame on my Belgian me, I know. I kept the bottle though, including the memory of 'Conversinha Botequim', the bar that suddenly had about fourty Belgians and Dutchies watching Brazil-Croatia while drinking buckets full of beer bottles and Coca-Cola cans.
Another beautiful memory was born and finishing the day afterwards at the kiosk near the beach is becoming a nice tradition. One of those moments where I took the time to realise what was going on, where I was and why I was there, thinking "this is great..".
So no, I have no complaints about the people I am living and working with here. I get along with every single one of them, so also with the Dutch. It's a nice thing to hear them say they appreciate you and are happy with the hard work that you're doing, which they didn't mind saying with some people from the organization sitting next to them. Those are nice compliments and I definitely feel the same about working with them. Maybe there could be some friendships coming out of all this?
Oh yeah, the rumour that Stromae is coming to perform at the camping is also just that: a rumour. There's nothing true about it. For now, Goose, SX and Black Box Revelation are the only musical guests we will have.