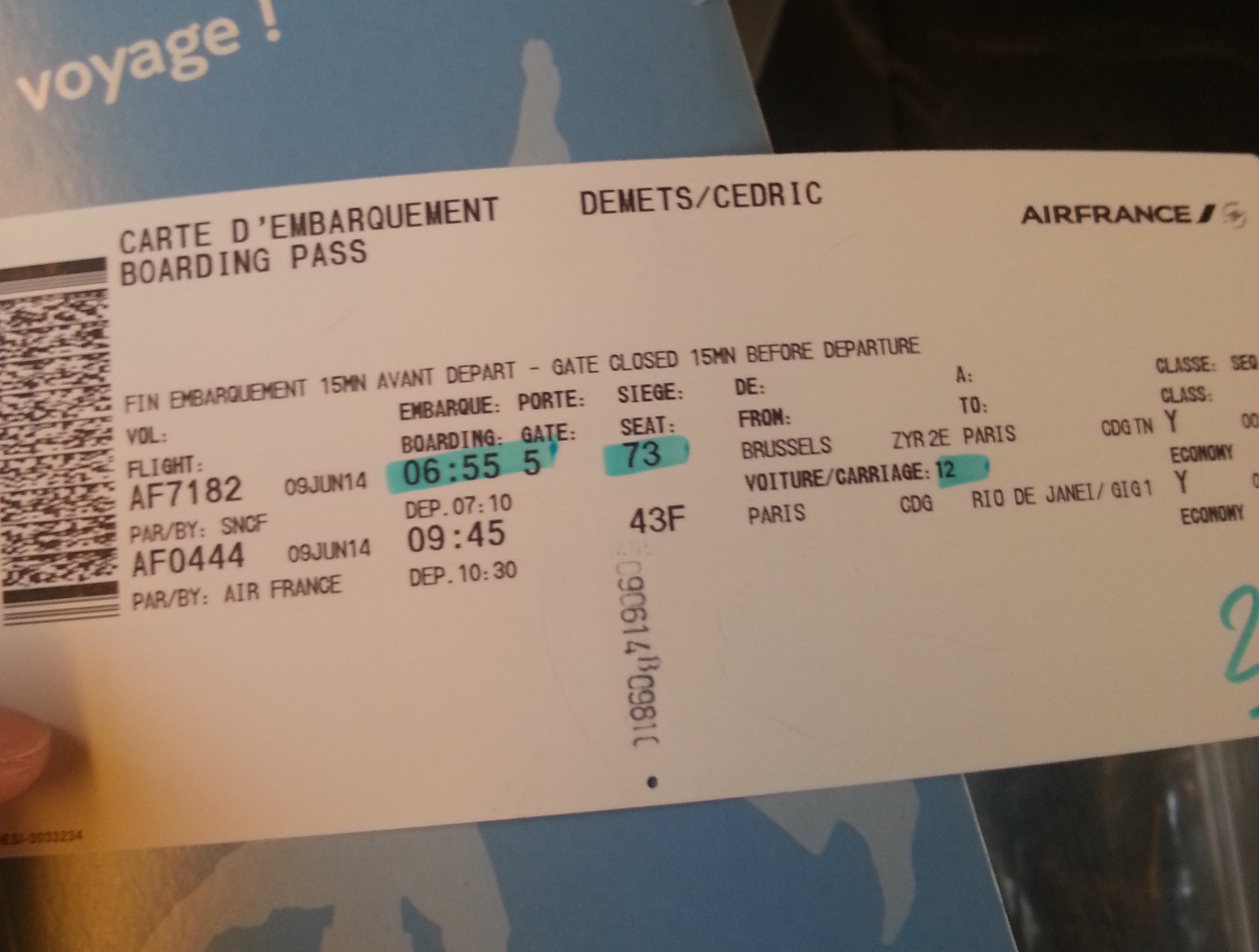 Read Time:
2 Minute, 16 Second
"Great, I got that "excited/scared" feeling. Like 98% excited, 2% scared. Or maybe it's more – It could be two – it could be 98% scared, 2% excited but that's what makes it so intense, it's so – confused. I can't really figure it out."
That's how Owen Wilson's character Oscar Choi described it in the movie Armageddon.
I know that feeling now. I have never been more nervous to travel before. Or excited. Whether it's more nervous or more excited, I have no idea.
I'm leaving tomorrow morning. First to Brussels, then to Paris, to go on an eleven hour flight to Rio de Janeiro and then take a cab to Recreio do Bandeirantes.
One month Brasil, costing me around 850€. A bargain for a hopefully amazing experience.
During a little less than a month, I will be at DeVillage to do I don't know what. DeVillage is the name that will be given to a local camping spot for Belgian supporters of our Red Devils at the FIFA World Cup. I will either be working on food and beverage or at the front office or be part of the camping crew. I hope to be able to do all three of them. That would be challenging and gaining me experience. I'll surely find out when I arrive tomorrow.
Four days of work, followed by one day of rest. That rhythm should work out fine, although the time difference probably shouldn't be underestimated. Rio is five hours behind on Belgium, which means that if drinks can be served until midnight for example, that I will be awake until around the time that I usually get up to leave for work in Belgium. So I suppose I will be getting quite tired around the Brazilian midnight, but it's the sleeping in tents that bothers me the most. I don't really look forward to that.
I'm not sure if I can do this, living on a camping lot. Two weeks ago, the organizers didn't even know where they would put the crew tents yet, so let's hope they've figured that out already. Also, I hope the food will be good, the Brazilian winter won't be too bad, the flight will be ok, I haven't forgotten anything, … Anyway, we'll see.
Just one more night in my beloved Belgian bed, but I do look forward to seeing that same bed again on the 3rd of July.
Apart from that sleeping in a tent doubt, I do believe this will be an amazing experience. A good preparation for my trip to Australia as well I think. I'm excited! And curious! And nervous..