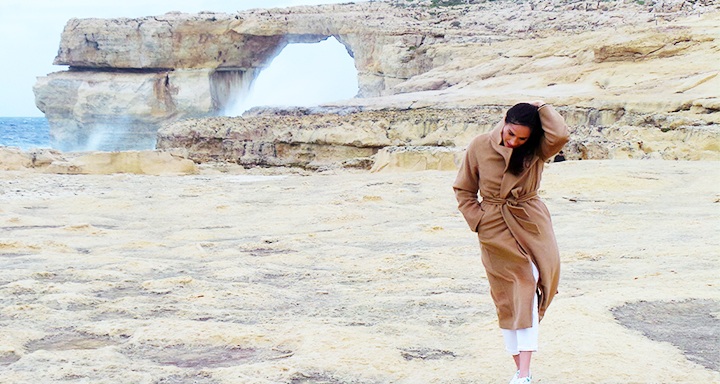 Read Time:
2 Minute, 23 Second
The blog below is written by Meghan Markle, American actress ('Suits'), model and UN Advocate. She published it on her website 'The Tig' yesterday and I don't really think I have to explain why I decided to share it with you. What Meghan writes is very inspirational and quite impossible to disagree with. A must read! You can also follow her on Twitter, Facebook and Instagram. Also, 'The Tig' can be followed on Facebook, Twitter, Instagram and Pinterest.
---
« DREAM BIGGER »
In the past few weeks I have found myself saying: "My life is greater than I could have ever imagined." And that's because it is. I always dreamt, but I guess it's safe to say that I never dreamt big. And then about two years ago, I made a choice to live my life less stifled. To try to not just live, but to live so fully that my adventures were bursting at the seams, my days felt purpose driven, and my heart felt full. It was August 4th, the day I was born, but that year I didn't call it my birthday…it was my re-birthday.
Now I'll admit the term alone is equal parts dramatic and cheesy, but setting that aside for a moment what it meant to me was an intention being set to start anew. To stop living my life complacently and to start taking risks, and to begin dreaming bigger than I could have ever imagined. What happened since has been the most glorious validation that saying "yes" can change the course of your life. Specifically saying "yes" to yourself.
I've never been one for vision boards. I have a stack of books from The Secret to The Sedona Method that I skim but don't read, I shun my hippie dippie upbringing in favor of being a pragmatist, and you'll rarely find me reading my horoscope. But there is something to be said for setting a goal and putting it out into the universe, so to speak.
It is said that, "thoughts become things." My thoughts the past year have been: I miss working in politics, I see myself having a lifestyle website, I want to see the world, I need to find my purpose, and I want to be happy.
By some miracle (or perhaps the wizardry of positive thinking), I am now the UN Advocate for Women's Political Participation & Leadership; The Tig was born; the recent stamps in my passport range from Rwanda to Malta to Afghanistan; in the past week alone I met President Obama and UN Secretary General Ban Ki-moon, and above all — I am blissfully, fully, unapologetically happy.
Join me in being a dreamer. Your life can be greater than you ever imagined.
---
Source of the picture and the text: The Tig.