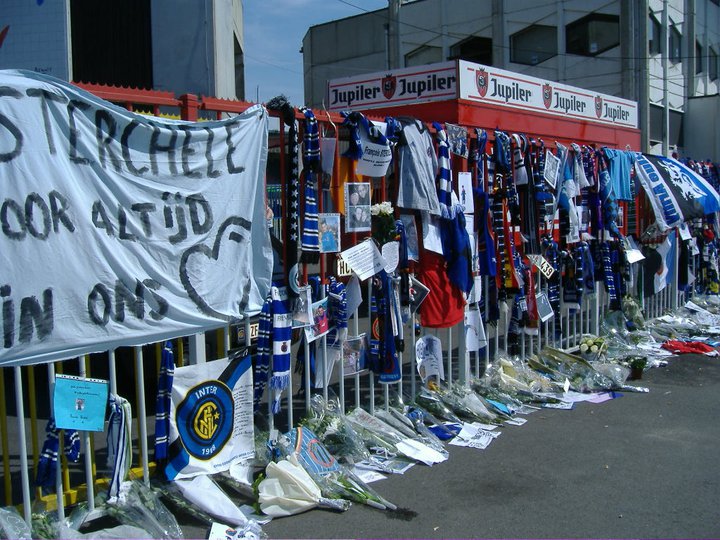 It was a shock, Thursday May 08th, 06.03am, a text. Disbalief, stupefaction, "this can't be". It was true. François Sterchele is no longer amongst us
He could've gone to Anderlecht, to Standard Liège, to a team in another country. He chose Club Brugge. And the fact that he had Black and Blue blood is something he proved after every goal and every game won. Kissing the crest, celebrating with our flag, … A Bruges boy in heart and soul.
A star? Definitely. But only outside of the pitch. On the pitch he forgot about all that, didn't mind setting aside his personal dream of becoming the top goalscorer in favour of whatever's best for the team. He made his shirt wet with sweat. Even when playing on a position that wasn't his best.
And he did it all with a smile. I don't think there's any pic of him where he's not smiling. I'd be surprised. He was the sun of Bruges.
His blood was Black and Blue.
His sweat was produced with a smile.
His smile was always there.
Thanks, François, thanks for everything.
YNWA.