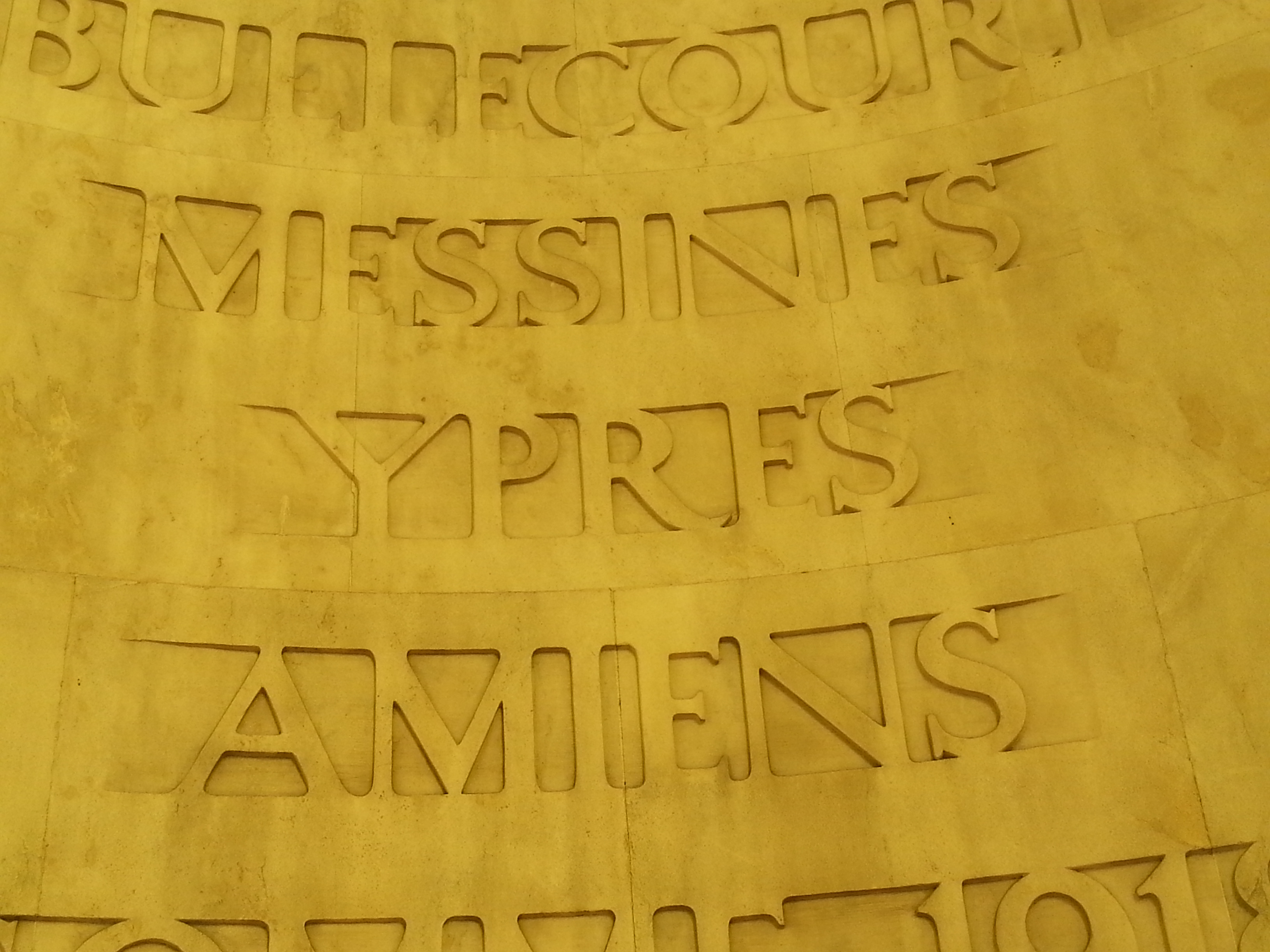 Read Time:
5 Minute, 6 Second
The television soap Home & Away is shot at Palm Beach, just a few minutes North of Sydney. There are tours available that let you visit the set. I don't know if I'll do that, but it just might be fun, knowing that my parents watch it. That's the first thing I've learnt in the last couple of days.
The ANZAC Memorial in Hyde Park was built in honour of the Oceania citizens that fought in the first World War, but has since become a memorial for all the Aussie and Kiwi people who served (and lost their lives) at any war anywhere in the world. The dome of the memorial has 120.000 stars representing those and the niches inside mention some battlefields such as Gallipoli, Gaza and… Ypres. The second thing I learnt. It made me silent and proud..
International money transfers suck. That's the third thing. A frustrating one.
A little over a week ago, I transferred money from my Belgian account to my Australian one. It quickly left my Belgian account but it took ages before it reached Australia apparently. This caused quite a lot of stress, as it had two consequences.
First, I could neither pay for my flight to Darwin nor book my Outback trip from Darwin to Melbourne. I therefor had to stay a bit longer in Sydney, waiting for my money to arrive.
Secondly, I wasn't able to book our apartment in Sydney for the Christmas and New Year's period. Luckily, Jake – the owner – understands the situation. Thank god. Apart from the actual payment, everything has been agreed on though, so no worries. It will be in this appartement in Surry Hills. It can house seven people (maybe even eight) but for now we are six: Joy, Leni, Axel, Fabian, Nick and me. Possibly, Audrey and Blandine will join as well but even if they don't, the price is still very reasonable. I'm sure we'll find a seventh person though!
Anyway. Whilst waiting for financial okayness, I spent my extra time here in Sydney as stressless as possible. As I've said in the previous blog, I joined Vicki and Scott at Manly beach the day after my tour in the Blue Mountains. It was a brief visit to Manly, as I had planned on going to a concert that evening. Ed Kowalczyk, the former singer of the American rockband Live, performed at the Everest Theatre with both his own songs as some of the classics from his time with Live. Should you not know the group (as apparently no one here knows neither Live nor Ed Kowalczyk), look up songs like 'They stood up for love', 'I alone', 'The Dolphin's cry' or 'Overcome'. I'm sure at least one of them will ring a bell! It was a good concert, but not a 'wow' one. Mainly because of some 30 or 40-somethings who posed like teenagers, possibly under the influence of too much alcohol.. Too bad.
Not bad on the other hand was the support act: Aussie singer Bec Sandridge. I had never heart of her, but she turns out to be a bit crazy, with good music and a nice sense of humour. A name we'll probably hear of again soon! I don't really know a lot about music, but too my fellow Belgians: my first impression was that Bec's a mixture of Selah Sue's style, Paloma Faith's craziness, Milow-ish lyrics and dEUS-ish guitar sounds. You can forget that last bit though, because the more I think of it, the less I think I'm right..
On Monday then, I should have left to Darwin, but I stayed at least one more night in Sydney instead, awaiting the arrival of money in the land Down Under! No plans, no one around to go out with, so an easy chill evening at WakeUp hostel was born. A chill night where I finally saw my money arriving! Finally! Some peace and quiet again, no more waiting for money, but too late in the day to arrange everything.
After a good night's rest, I walked back to the ANZAC Memorial in Hyde Park, as we are November 11th. It's only afterwards that I heard that the main memorial ceremony in Sydney was at Martin Place, but that didn't change the fact that I had felt really proud at Hyde Park.. Around 11am, Brad Manera, executive manager of the ANZAC Memorial, addressed the around 500 people in front of the memorial and announced that in a couple of minutes the 'Last Post' would be played by a bugler of the New South Wales fire brigade. Manera called this very symbolic as "in Belgium, in Ypres, under the Menin Gate, the Last Post is also played by the local fire brigade, every day at 8pm". Ypres, my beautiful Ypres. Goosebumps and pride. And now, for once and for all, I am certain about how the name 'Ypres' is pronounced in English! After the ceremony, I spoke with Brad Manera for a little while. He had been in Ypres just a month ago and was especially enthusiastic about "that waffle place on the corner opposite of the Cloth Hall" ('Il gusto d'Italia', I can agree it's the best ice cream place in Ypres!).
Afterwards, I walked to the UltimateOz headquarters to finally book my trip to Darwin (and from there on to Melbourne) AND I just booked our apartment in Sydney as well! I'm relieved, everything is ok now. Tomorrow, I'm going to hot Darwin! And if I hadn't forgotten my travel guide for Australia in Belgium, I would have known if there's anything to do there. Anyway, we'll see! Away from Sydney, but back "home" in Sydney in one and a half months for the end of the year party's. Until then, it's time to start backpacking and discover the real Australia with again some new people to meet and get to know. Let's do this!